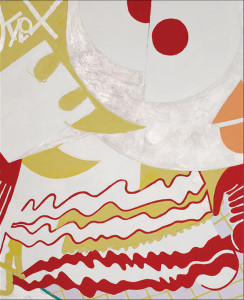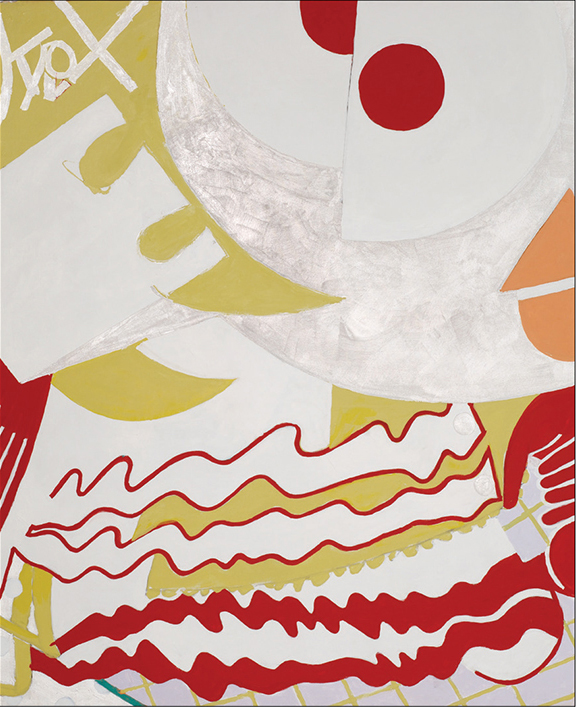 Last August we celebrated the opening of an exhibition of works by Knox Martin, entitled "SHE" at the Sam & Adele Golden Gallery (The SAGG) in our facility.
"SHE" presents over a dozen recent large scale works by Knox Martin. Knox continues his powerful use of metaphor applied to these paintings of Woman. Knox Martin's work is in the permanent collections of major museums around the world, including the Whitney, MOMA, Albright-Knox, Hirshhorn and the Corcoran.
Knox Martin has taught at Yale University, New York University, University of Minnesota, and The International School of Art in Italy. Knox continues to teach Master classes at the Art Students League of New York.
This past October Knox Martin was recognized by the Artists' Fellowship, Inc. with the Benjamin West Clinedinst Memorial Medal. This award is given for the achievement of exceptional artistic merit. The medal was established in 1947 to commemorate Benjamin West Clinedinst's dedication to the fundamental and traditional principles of art, his interest in his fellow artists and his devotion to the Fellowship.
It's been incredibly rewarding to share the artwork with visitors coming to the shop, with some spending several hours viewing the show. Whether it's been an artist, a student of Knox's or a college art class seeing the show for the first time, the reaction has been universal, "what an incredibly breathtaking show!"
"SHE" will be displayed in our Gallery until April 6, 2013, so if you have the opportunity to take a trip to Upstate New York, we' d love to have you! The SAGG is open Monday – Friday from 8:30 am to 5:00 pm.
Please contact Jodi O'Dell by phone at 607-847-6154 or email jodell@goldenpaints.com for further details. For more information about Knox Martin and "SHE," go to www.thesagg.org.