The recent introduction of QoR®, our new and original take on watercolors, gave us the opportunity to broaden the range of techniques and applications possible with a companion line of Mediums and Grounds. QoR Grounds greatly expand the breadth of surfaces that can accept watercolor paint and provide the freedom to create original surfaces by controlling absorbency and forming textures when used alone or mixed together. The Mediums help facilitate and control application, color saturation, opacity, sheen, lift and wetting. This collection is comprised of tools to hopefully excite the traditional watercolorist and entice the experimental and mixed media artist to explore and discover new possibilities.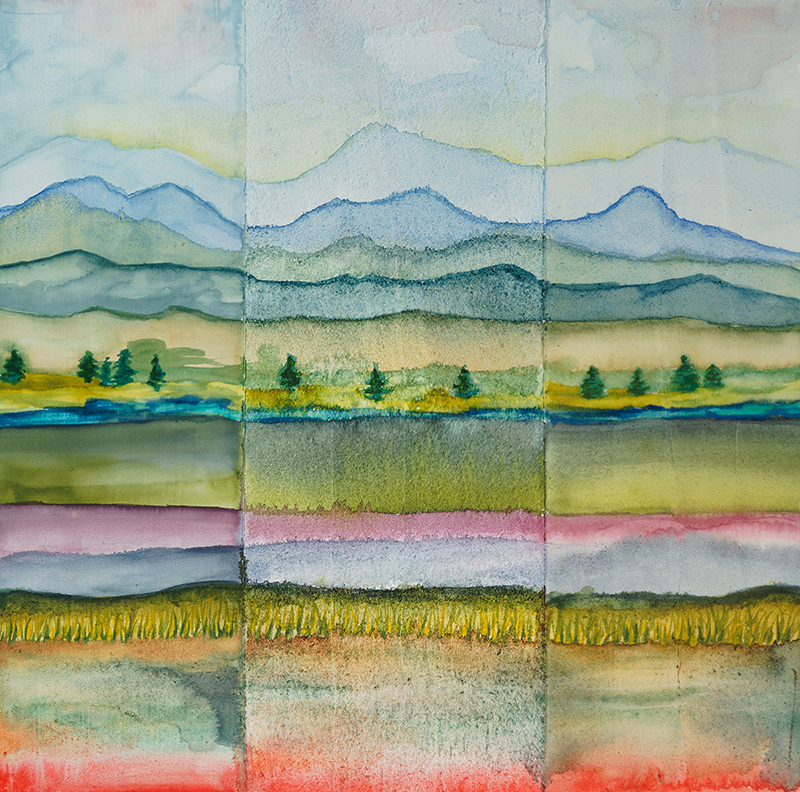 QoR Watercolor Ground can broaden the range of what can be used as a watercolor surface. It creates a paper-like absorbent surface on many different materials such as hardboard, canvas, and wood. It can be used with any application technique and works well as a correction fluid to cover mistakes and recover the whiteness of the paper that may be lost due to color staining. QoR Cold Press Ground is just like the name depicts and has the texture of Cold Press watercolor paper. It is fibrous and can range between a rough handmade paper surface and a smooth cold press finish if skimming with a wet palette knife after application.
Light Dimensional Ground is a joy to work upon. It can be applied thinly or used to create peaks or ridges. It is absorbent and allows for washes to easily spread as well as being capable of holding fine detail. Color lifts easily from this surface, even staining colors that are usually difficult to remove.
QoR Watercolor Mediums help extend and enhance the creative range and control of watercolors.
Watercolor Medium is an all-purpose medium that can be used to thin, extend, and increase the transparency and flow of watercolors. If used in larger amounts, it can increase the saturation of the colors and add a glossy sheen.
QoR Synthetic Ox Gall is a wetting agent that improves the flow of watercolors. Just a few drops added to water makes the paint easier to blend and really improves washes and wetting on hard sized papers.
QoR Lift Aid™ helps with the removability of watercolor paint when applied to the paper before painting or between washes, glazes and layering.
As you can see, the concept of QoR Watercolors does not end with colors. Like every product that comes from GOLDEN, the idea of equipping artists to realize their creative vision inspires every single one of our materials.

Stacy Brock, Supervisor of Materials & Applications Department, Painter, Ceramicist, Musician. stacybrock.com