Artists everywhere are adapting their creative practices to new spaces, new demands, and new media - and the folks at GOLDEN are doing it too. In this section of the Just Paint Experience we're taking a look at a few items from the vast array of colors, mediums, grounds, and varnish that offer exceptional versatility. But these are just some of our ideas. Take a look, then share your experiences trying new mediums and materials.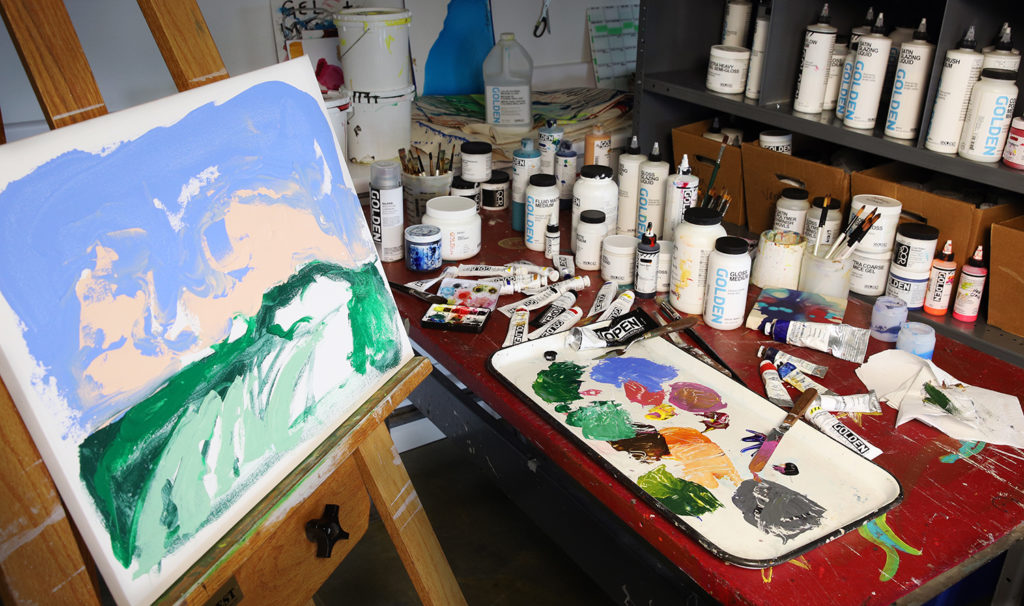 We offer four types of acrylic paints, each with unique working properties. The colors within each product line were selected for their exceptional versatility. Tap the images to see all the colors.
Pocket-Size, Half Pan Set
Accessibility is the key here, when you can put a very complete palette of watercolors in your pocket, your painting studio can be wherever you want.
VIDEO: QoR mini - Compact color for artists on the move
Hitting the perfect note of oil color is essential, we just selected a few of the 176 Williamsburg Oil Colors as an entry point. Tap the tubes below to learn more!
VIDEO: An Introduction to Williamsburg Oil Colors
Gesso has become a fairly elastic term, used to cover (literally, and figuratively) a wide range of materials used to prepare surfaces for painting and drawing. Whatever your next steps in creating art might be, there is a ground that can serve as a confident first step. Below are a few you might consider.
GOLDEN offers a dizzying array of acrylic mediums. Rather than make your head spin, we present a handful that you might introduce to your studio, or stock-up on because they're so useful.
There are a lot of options for finishing your work. Many artists prefer to varnish, and here are some useful products you may not be familiar with.
VIDEO: Isolation Coat for Small Paintings