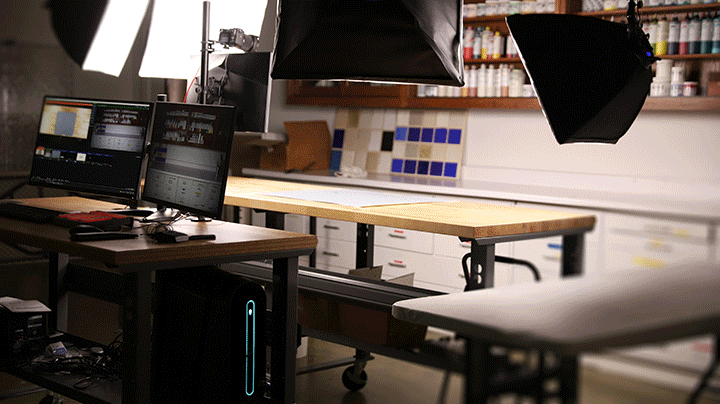 Did you know that in addition to GOLDEN acrylics, Golden Artist Colors also makes Williamsburg Oil Colors and QoR Watercolors?

We are committed to helping artists in every medium realize their creative vision and hope this special section of the Just Paint Experience helps you explore and find new ways to enhance your studio practice. Always feel free to give us a call or send an email if you have questions. 
Titanium or Zinc White?
Titanium is often the "go-to" because of its opacity and brightness, but Zinc provides a subtlety and transparency that many artists prefer for mixing colors or painting blends and highlights.
Tap the images to learn more.
Which Black?
Why three different blacks? The answer is one of character and working qualities. Carbon Black is bold, dark and fairly neutral, while Bone Black is warmer and a little more transparent. Mars Black comes somewhere between the two. Tap each color to learn more.
Watch our demo exploring GOLDEN blacks and whites below!
Don't miss our upcoming online events!
NEW VIDEO! Exploring GOLDEN Blacks & Whites
Titanium White and Carbon Black are elemental in many artist's studios. In this live demonstration and Q&A we explore GOLDEN blacks and whites, how they might impact color, and why one might choose one over another.
VIDEO: OPEN Slow-Drying Acrylics Titanium White
Adding OPEN Slow-Drying Acrylics Titanium White to your fast-drying acrylic palette will increase the working time of paints, making it easier to create blends and soft gradients with color, or to simply slow down the painting process.
GOLDEN Acrylic Mediums & Grounds
The versatility of acrylic colors and mediums can't be overstated. By mixing the wide variety of colors, textures and effects available, artists can take their ideas in new directions. Below are just a few of the most versatile products we offer for studio artists.
Tap the images to learn more.
NEW VIDEO! Soft Gel Gloss vs. Light Molding Paste
In this video we look at Soft Gel Gloss and Light Molding Paste. Stacy mixes each with Phthalo Green (Yellow Shade) (PG36) in Fluid Acrylics, shows the difference between the two products, the wet to dry shift of each, and the effects that different combinations and applications of paint and medium can help you achieve.
Preserving the unique personality of each pigment is our priority with Williamsburg Oil Colors, even while we consistently study the working and drying properties of our paints and strive to improve their longevity and performance.
Navigating the differences between Williamsburg Whites
Williamsburg has seven whites to choose from, including four linseed oil and three safflower oil-based whites. For an in depth look at each of the colors, watch our Live Demo on Williamsburg Whites on August 18, or read our Just Paint article, "The Subtle Differences of Williamsburg Whites".
Tap the images to learn more.
Don't miss our upcoming online events!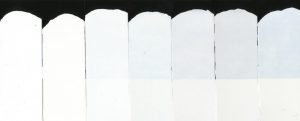 LIVE: Join us for "Williamsburg Whites" on Wednesday, August 18!
Titanium White is elemental in most studios, but when is it the right choice and when should another white be considered? Join us for a live demonstration and Q&A with our Materials Specialist on the range and utility of the Williamsburg whites.
Date: Wed., Aug. 18
Time: 2:00 pm EST (20-30 min.)
Where to watch: Facebook, YouTube
You may think of watercolor as a traditional media done on watercolor paper – and it can be! –  but have you considered using different watercolor grounds to create different textures? On paper, canvas or panels, QoR grounds can take watercolor painting in many new, surprising and exciting directions.
Tap the products below to see what they're all about.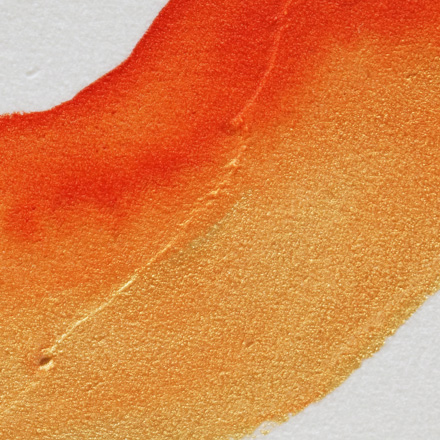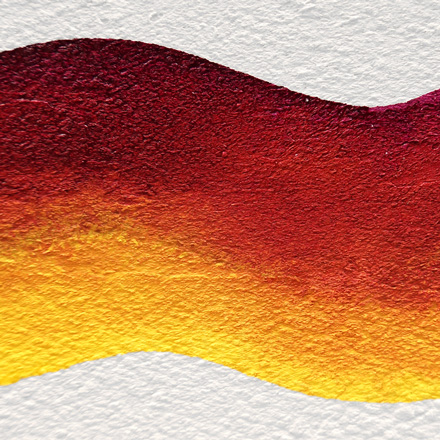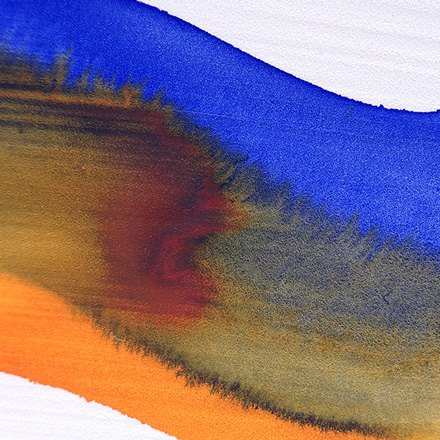 Don't miss our upcoming online events!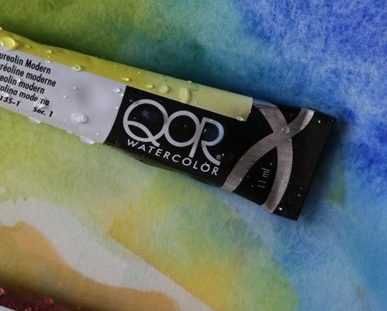 LIVE: Join us for "Breaking Glass – Varnishing Watercolors" on Tuesday, August 25!
Join us for a live demonstration and Q&A on why you might want to varnish your watercolor, freeing it from a life behind glass. We will discuss options, provide resources for further research, and demonstrate the dramatic effect this kind of protection can provide.
Date: Tues., Aug. 25
Time: 2:00 pm EST (20-30 min.)
Where to watch: Facebook, YouTube
NEW VIDEO! Painting on Watercolor Ground
This video shows how to create an absorbent surface that allows for soft edges and flowing wet-in-wet techniques with our Watercolor Ground. The ground dries to a lightfast, flexible surface that withstands repeated lifting and scrubbing.
Colors used in this demo (all from our 24 Color Set): Burnt Umber (Natural) (Pbr7), Ultramarine Blue (PB29), Green Gold (PY129)