Have you ever stood in the aisle of your favorite art supply retailer, or stared online at a color chart with awe (and maybe a little bit of intimidation) of the vast selection before you?
The workhorse behind this range of colors is pigment – finely powdered insoluble particles available in a staggering array of colors. Throughout much of art history, these colorants primarily came from naturally occurring sources like minerals and charcoal. Very few pigments were synthesized before the 1800's, but advancements in organic chemistry soon led to incredible growth in availability of manufactured pigments.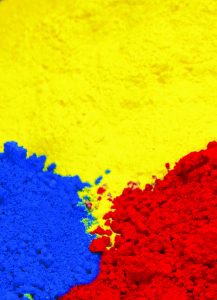 These colorants are used in a wide variety of applications including coloring plastics, and for automotive, architectural and art paints. Overall, the paints and coatings industry is one of the largest consumers of pigments. Within that, though, artist's paints are a relatively small player. Industrial, architectural and automotive paints are far larger users of pigment and therefore drive pigment manufacturers' decisions on what to make.
Of all the pigments available for us to use in artist quality paints, we are concerned with more than just the color the pigment offers. We also need the pigments to be stable in the binder we are using, and need them to be lightfast so they won't fade or discolor over time. When we find a pigment we like – one that offers a unique color space and also passes our intensive stability and lightfast testing, we tend to keep it around for as long as possible. We become pretty attached, so it's a sad day when a pigment is no longer available. This can happen for a variety of reasons. Many historical pigments are no longer used because they were impractical, dangerous, or unsustainable to use or to continue making. The list includes such pigments as genuine Indian Yellow (produced from the urine of cattle fed only mango leaves) and the original Ultramarine (a prohibitively expensive pigment made from grinding semi-precious lapis lazuli into powder).
In modern times, the reason for discontinuation is more often that the big pigment users (industrial colorants, automotive and architectural coatings) are no longer using the pigment, and it's not feasible for the pigment manufacturers to continue production to support the small amount used in art materials. This is likely the case with recently discontinued PR206 Quinacridone Burnt Orange – a similar color space can be achieved with less costly Red Iron Oxide pigments, so it makes sense that automotive and industrial coatings would make that switch. But, we will miss the interplay between dark red-brown masstone and bright reddish-orange undertone that distinguish Quinacridone Burnt Orange from Red Iron Oxide.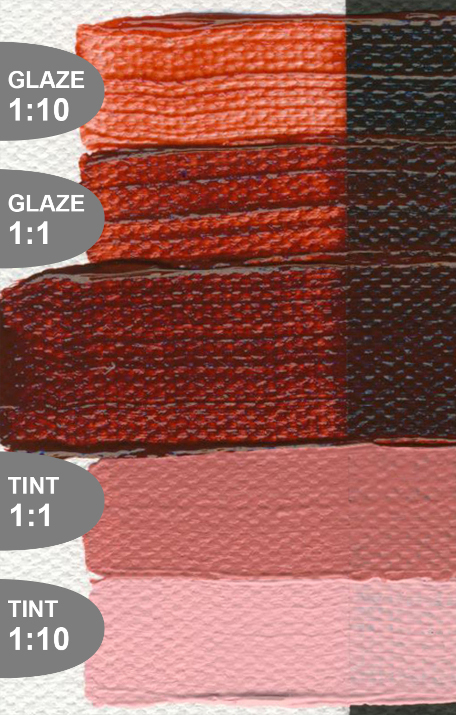 Even when a pigment remains available, changes driven by the needs of other industries can make them less desirable for use in fine art. In 2018, we shared the news that we were moving away from Hansa Yellow Light and Hansa Yellow Medium pigments in favor of Benzimidazolone pigments. The Hansa colors had been decreasing in lightfastness performance – something we believe may be attributed to them being milled finer and finer over time to provide stronger tint strength.
It's not all bad news though. Those same industries that might stop using a pigment, leading to its demise, are also driving innovation that brings us new options for art materials. Recently, we've been checking out new metallic and other iridescent pigments. So, as sad as we are to see a pigment go away, we're excited to see what comes next.