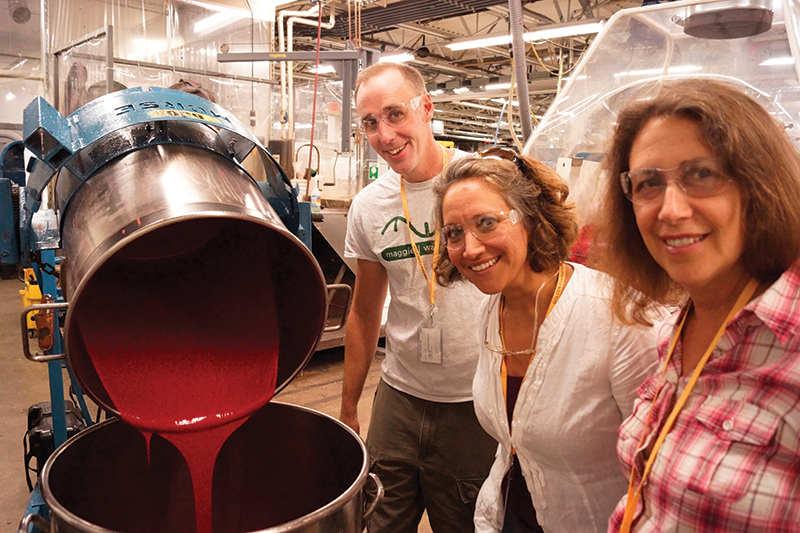 These talented and inspiring teachers have been selected to attend the first Golden Artist Colors sponsored Educators Residency Program at the Sam and Adele Golden Foundation for the Arts. Teachers, whose students received the Scholastic Arts Award for visual arts were offered an opportunity to apply for this Residency. Scholastic and the NAEA conducted the difficult task of reviewing over 180 applications for the selection process.
In 2015 students in grades 7-12 from across the U.S., submitted over 300,000 works of art across 28 different categories of art and writing. The awards were presented this June by the non-profit Alliance for Young Artists & Writers. For the second year, Golden Artist Colors has partnered with the Scholastic Art and Writing Awards to celebrate the educators across America who support and encourage the creative process. In recognition of their tireless efforts to support the arts, Golden Artist Colors has presented close to 1,000 teachers whose students were awarded top honors within the Alliance program, with a supply of materials for their personal use.
This year GOLDEN provided a special opportunity for three selected art teachers to attend a 10-day retreat in upstate N.Y. The teachers were hosted at the Sam & Adele Golden Foundation for the Arts Residence Barn in New Berlin, N.Y. The building provides living space and 24/7 access to individual studios, and is situated right down the road from the GOLDEN paint factory. This unique program provides access to all paint materials produced by GOLDEN, including acrylics, oils, watercolor, and custom products. Over the 10 days, Material Specialists from Golden Artist Colors delivered an in-depth survey of different techniques and materials. Emphasis was placed on the importance of developing one's own artistic process, while gaining access to the most innovative processes and techniques in art making. Experimentation was encouraged.
To learn more about Scholastic, GOLDEN and the Golden Foundation, visit
www.artandwriting.org/news-and-events/golden-residency.
www.goldenpaints.com.
www.goldenfoundation.org.