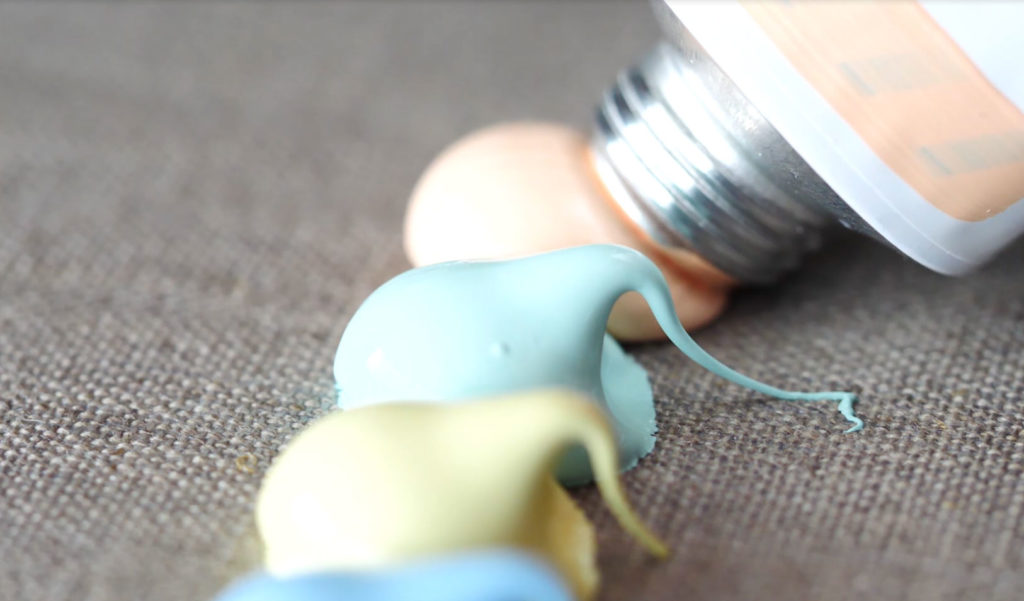 Wir freuen uns, sieben neue Farben in der GOLDEN Heavy Body Acrylics Linie vorzustellen.
Dieses neue Angebot an ausgewogenen Farbmischungen wird mit lichtechten Pigmenten von unserer Exterior Mural List (Liste für Pigmente für Wandmalereien im Außenbereich) erstellt, die mit Titanweiß gemischt wurden, um Komfortfarben zu erzeugen. Obwohl es relativ einfache Mischungen sind, können sie von Hand schwierig selbst zu herzustellen sein. Meistens versucht man einer Farbe Weiß beizumischen, um die Farbe aufzuhellen, anstatt andersherum, Weiß etwas Farbe hinzuzufügen, um einen hellen Farbton zu erzielen. Dies gilt insbesondere für die Farben Light Phthalo Blue und Light Phthalo Green aufgrund ihrer intensiven Pigmentierung.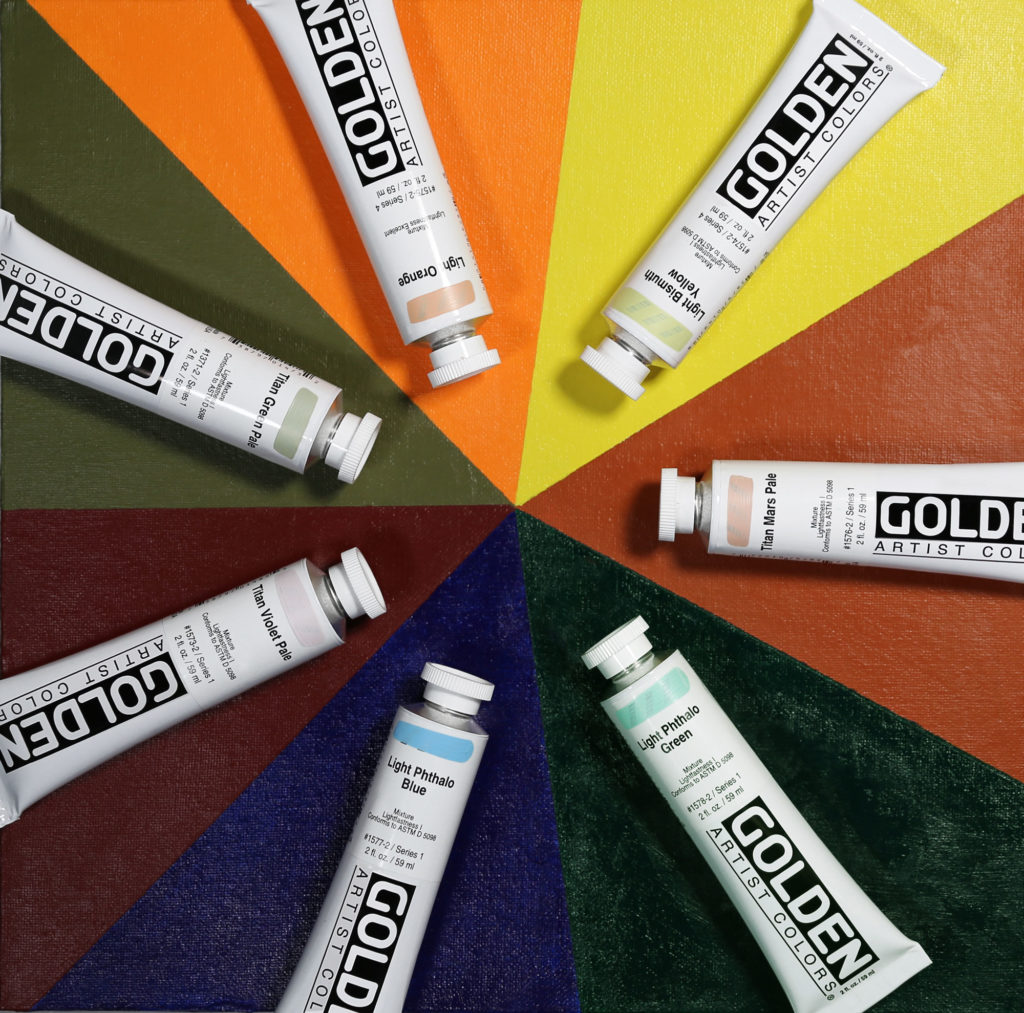 Helles Orange (Light Orange) und Helles Bismutgelb (Light Bismuth Yellow), machen unter diesen Neuankömmlingen die wärmeren Farben aus. Drei weitere gedämpfte blasse Farbtöne sind Titangrün Hell (Titan Green Pale) – die erste dieser Light Value Farben, die ursprünglich nur in unserer langsam trocknenden OPEN Acrylics-Farblinie erhältlich war – sowie Titanviolett Hell (Titan Violet Pale) und Titan Mars Hell (Titan Mars Pale). Letztere bieten unerwartet schöne Farbtöne durch die oft übersehenen Pigmente Violettoxid und Marsgelb.
Für Künstler, die bereits GOLDEN Titan Buff (ungebleichtes Titandioxid) verwenden, sind diese Farben eine willkommene Ergänzung der Palette. Die sieben neuen Farben sind nützlich, um Akzente zu setzen, einheitliche Flächen im Hintergrund zu schaffen, einzigartige Noten zu setzen und als Untergrundfarbe.
Subscribe
Subscribe to the newsletter today!
Share Your Thoughts
Click here to share your feedback about Just Paint.