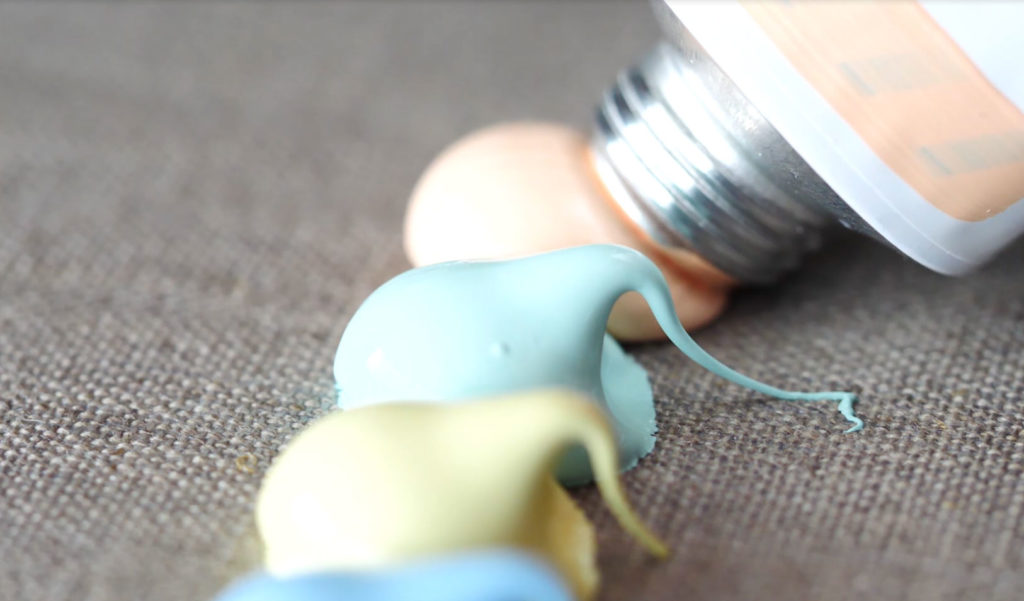 We are pleased to announce seven new additions to the GOLDEN Heavy Body Acrylics line.
This latest offering of balanced mixtures are created using lightfast pigments from our Exterior Mural list, which are then tinted with Titanium White to create convenience colors. Although relatively simple blends, they can be difficult to consistently mix by hand. People have a tendency to try and add white to lighten colors instead of adding color to white for a light tint. This is especially true for the Light Phthalo Blue and Light Phthalo Green due to the parent colors' intense pigmentation. These colors take the guessing game out of creating light color blends.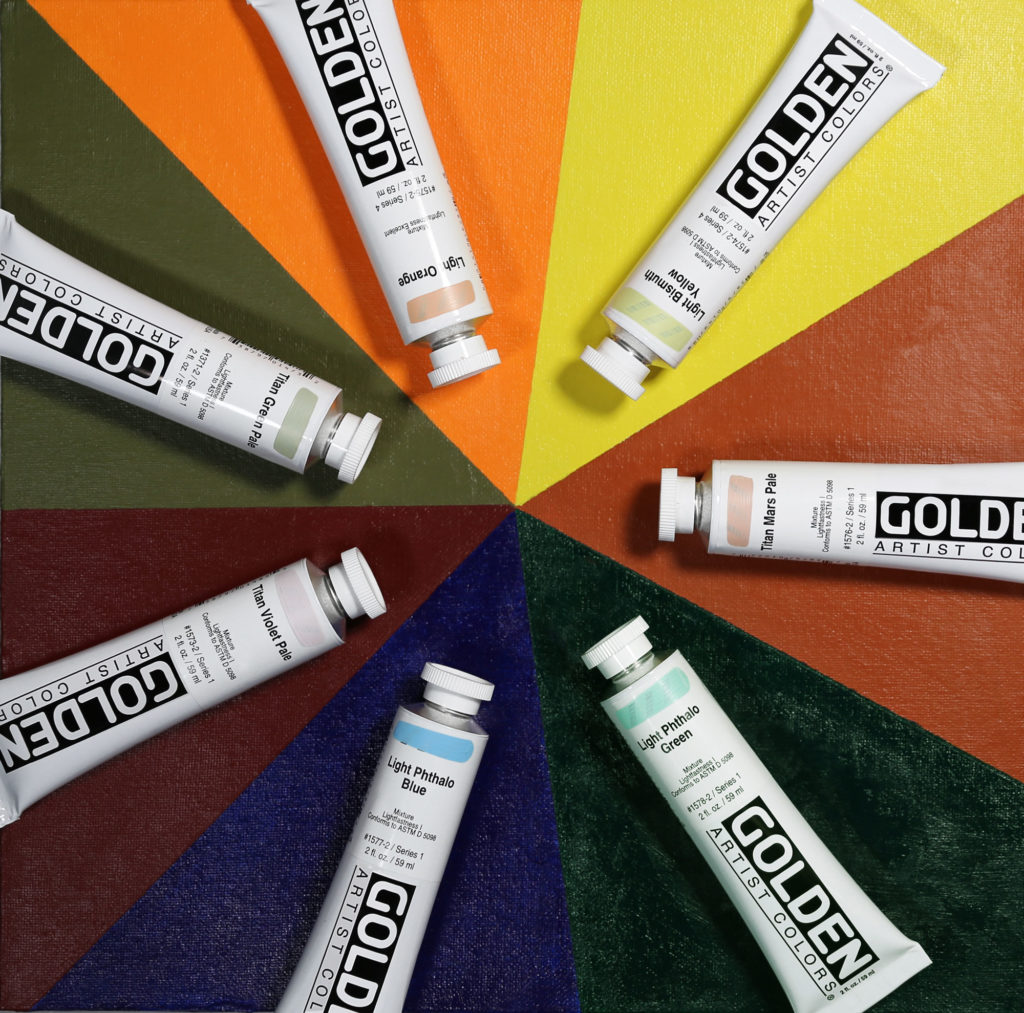 The warmer colors added are Light Bismuth Yellow and Light Orange. Three more subdued pale tints are Titan Green Pale – which was the first of these colors created and formally only available in our slow-drying OPEN Acrylics paint line – and Titan Violet Pale and Titan Mars Pale. The latter offer unexpectedly beautiful tints via the often overlooked Violet Oxide and Mars Yellow pigments.
Artists who already incorporate GOLDEN Titan Buff (unbleached titanium dioxide) should find these colors a welcome addition to the palette. The seven new colors are useful as highlight accents, creating uniform expanses in backgrounds, unique touches and as a great foundation color to build upon.
Subscribe
Subscribe to the newsletter today!
Share Your Thoughts
Click here to share your feedback about Just Paint.