The Sam and Adele Golden Foundation for the Arts is delighted to showcase the works of its 2016 Artists in Residence. The fifth Made in Paint show exhibits the works of Caitlin Albritton, FL, Ella Amitay Sadovsky, Israel, Miriam Ancis, NY, Lorene Anderson, CA, Mel Dion, PA, Martin Dull, NJ, Franklin Einspruch, MA, Mark Flowers, NC, Árpád Forgó, Hungary, Sarajo Frieden, CA, Howard Hersh, CA, Jane James, Australia, Kate Javens, NY, Celia Johnson, NC, Karen Nielsen-Fried, NJ, Kevin Stuart, IL, Robin Tewes, NY, and Nicole Tijoux, Chile.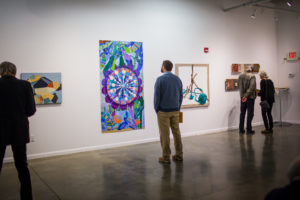 The weather in upstate NY cooperated on April 8, with over 200 people attending opening night, including the return of 12 of last year's residents.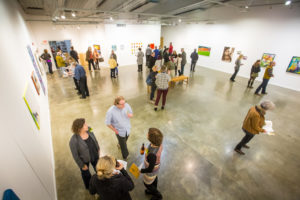 The diversity of this show highlights the exploration of form, color and line, showcasing some of the latest technology in artist paint materials available today. Unlimited supplies of GOLDEN Acrylics, Williamsburg Oils, QOR Watercolor, and Custom products are made accessible to the artists in residence, and is a hallmark of the Golden Residency Program.
This show exemplifies the artists' deep dive into paints, a mix of art and science, as they explore new innovative techniques and methods: Deep rich colors from the watercolor line no longer need to be put under glass; constructed wall objects and shaped canvases push out from the wall, inviting curious onlookers to view the artwork from all sides; traditional work in thick oil or encaustics has fed work in experimentation with custom products and various pouring techniques, creating surfaces ranging from matte and waxy to glossy, epoxy-like finishes.
The Made in Paint show is free and open to the public thru the end of July at the Sam and Adele Golden Gallery, 188 Bell Road, New Berlin, NY. Works sold benefit both the artist and the Golden Foundation. Viewers can find out more at goldenfoundation.org, or by calling the Foundation office at 607-431-8765.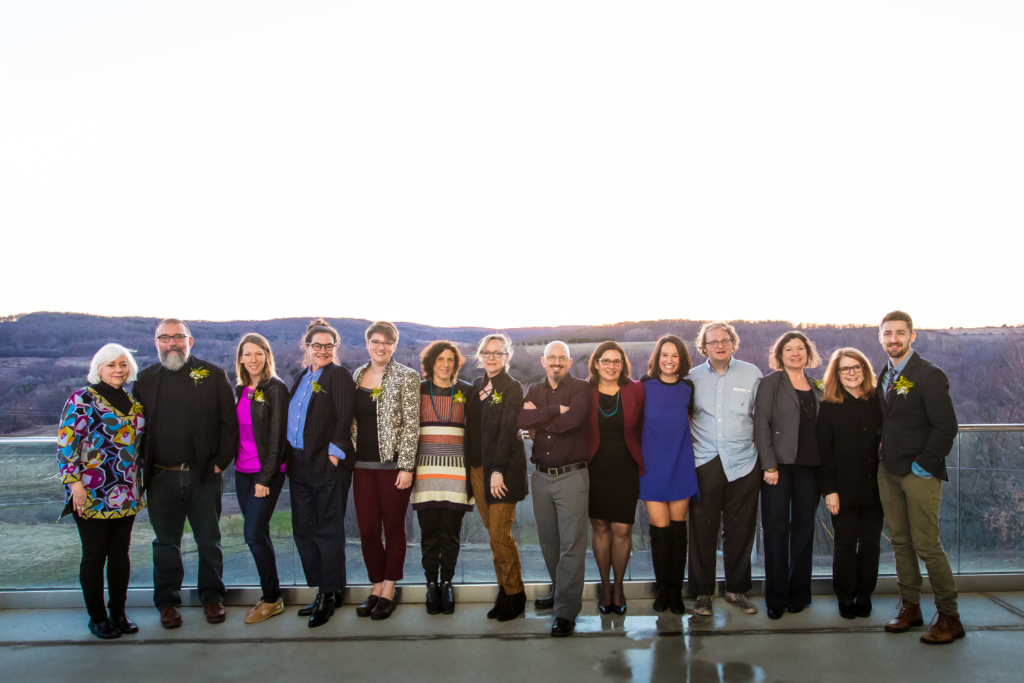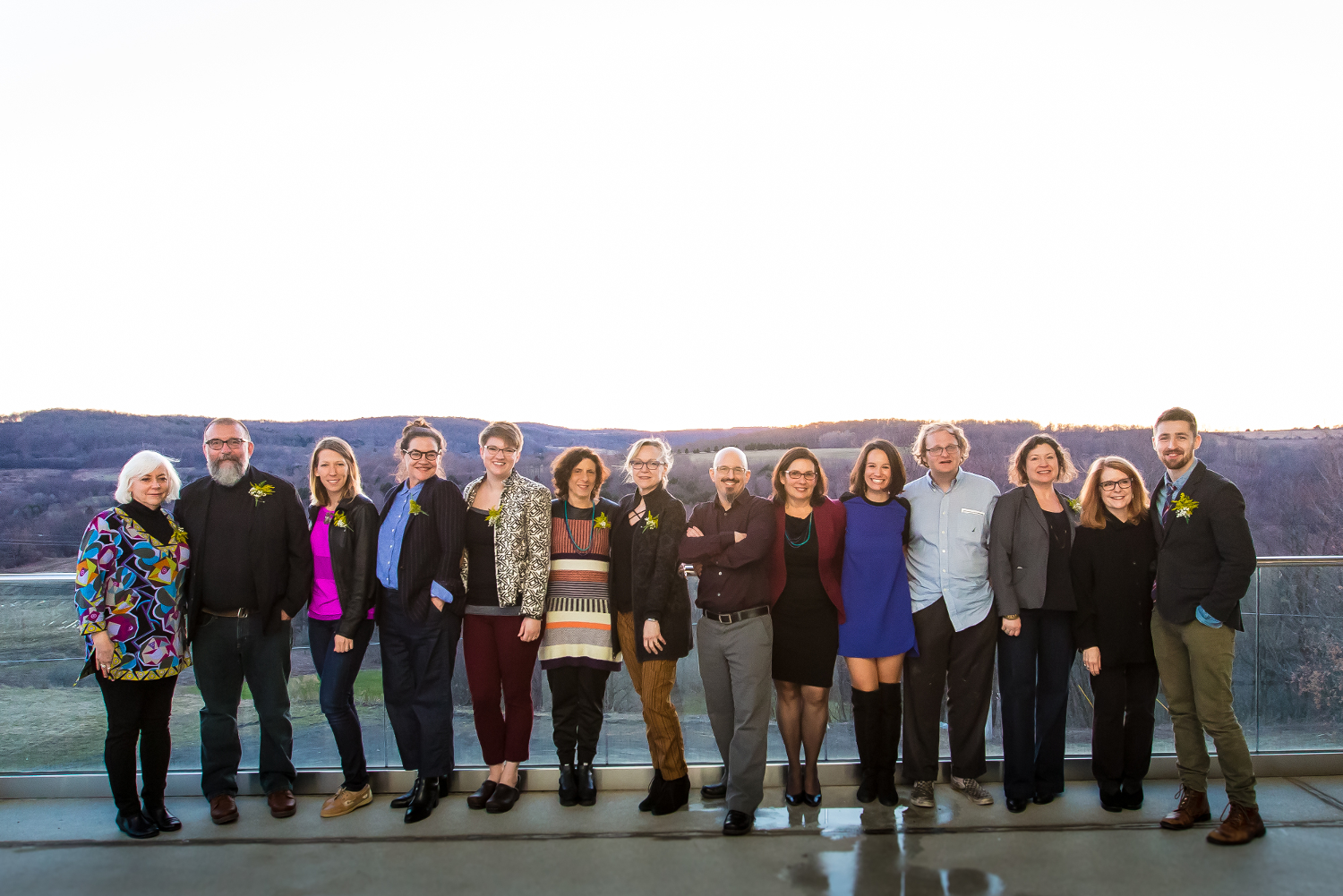 This exhibition is made possible with public funds administered by the Chenango Arts Council, and is made possible by the New York State Council on the Arts (NYSCA) with support from Governor Andrew M. Cuomo and the NYS Legislature. Our thanks go out to Golden Artist Colors staff, and to Gallery Director Jim Walsh, for their support to the Golden Foundation and this show.
Save the Date! August 12, 2017, the Golden Foundation celebrates its 20th Anniversary with a celebration and art benefit auction. We hope you will join us.
Photographs: Korver Photography
Subscribe
Subscribe to the newsletter today!
Share Your Thoughts
Click here to share your feedback about Just Paint.