First thing to notice is that GOLDEN acrylics do not have an expiration date. There is no definitive shelf life, meaning if they are stored well, they should not go bad or change and should remain viable for many, many years. We recommend storing the paints in their original containers between 60 – 75 degrees and it is best if they do not experience large temperature fluctuations.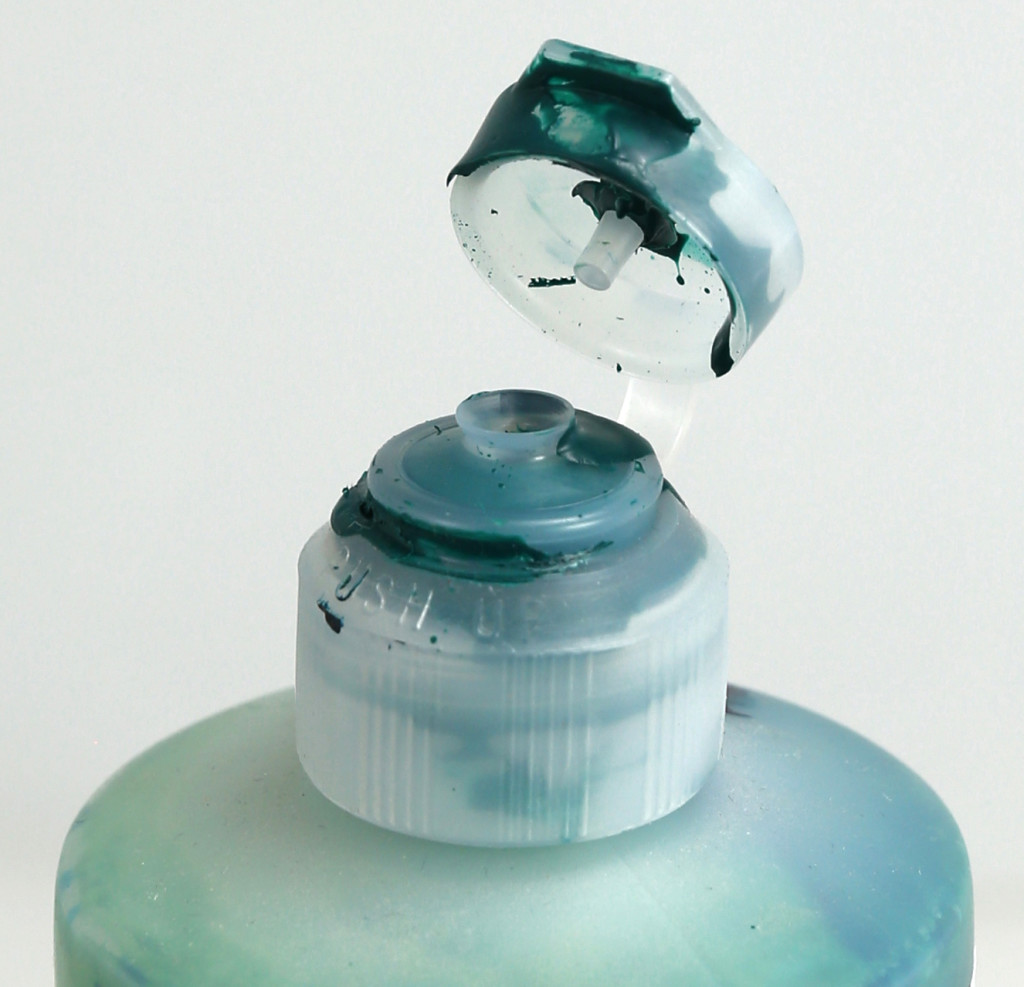 It is important to keep the threads on the mouths of paint tubes, jars and bottles, as well as from the caps and lids clean, in order to maintain an airtight seal. Make sure to wipe the threads clean before replacing caps and storing paints. Acrylics dry through water evaporation, so if the water is kept in and the air out, it should keep the paint useable. Our jars are made of HDPE (High Density Polyethylene) plastic, which is a great moisture barrier and the liners in the lids also help to keep the products fresh.
If there is any separation of clear or milky fluid on top of the paints upon opening, simply stir the liquid back into the paint until you have a homogenous mixture. Do not pour off the liquid, these are important elements of the composition and should be mixed back into the paint.
If the paint or mediums have thickened, it may be possible to loosen them up by adding some GAC 100. Add in small increments and stir until the consistency is similar to fresh paint or mediums. A little distilled water could also be added to help bring the paint back to its original consistency.
If there is a need to store paints and mediums that have been thinned with water, we recommend using distilled water for the thinning, as tap water can sometimes cause mold growth. Acrylics thinned with a lot of water will often cause crashing of solids that cannot be remixed or overwhelm the preservative in the paint and also cause the paints to begin to smell and grow mold.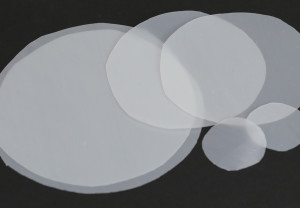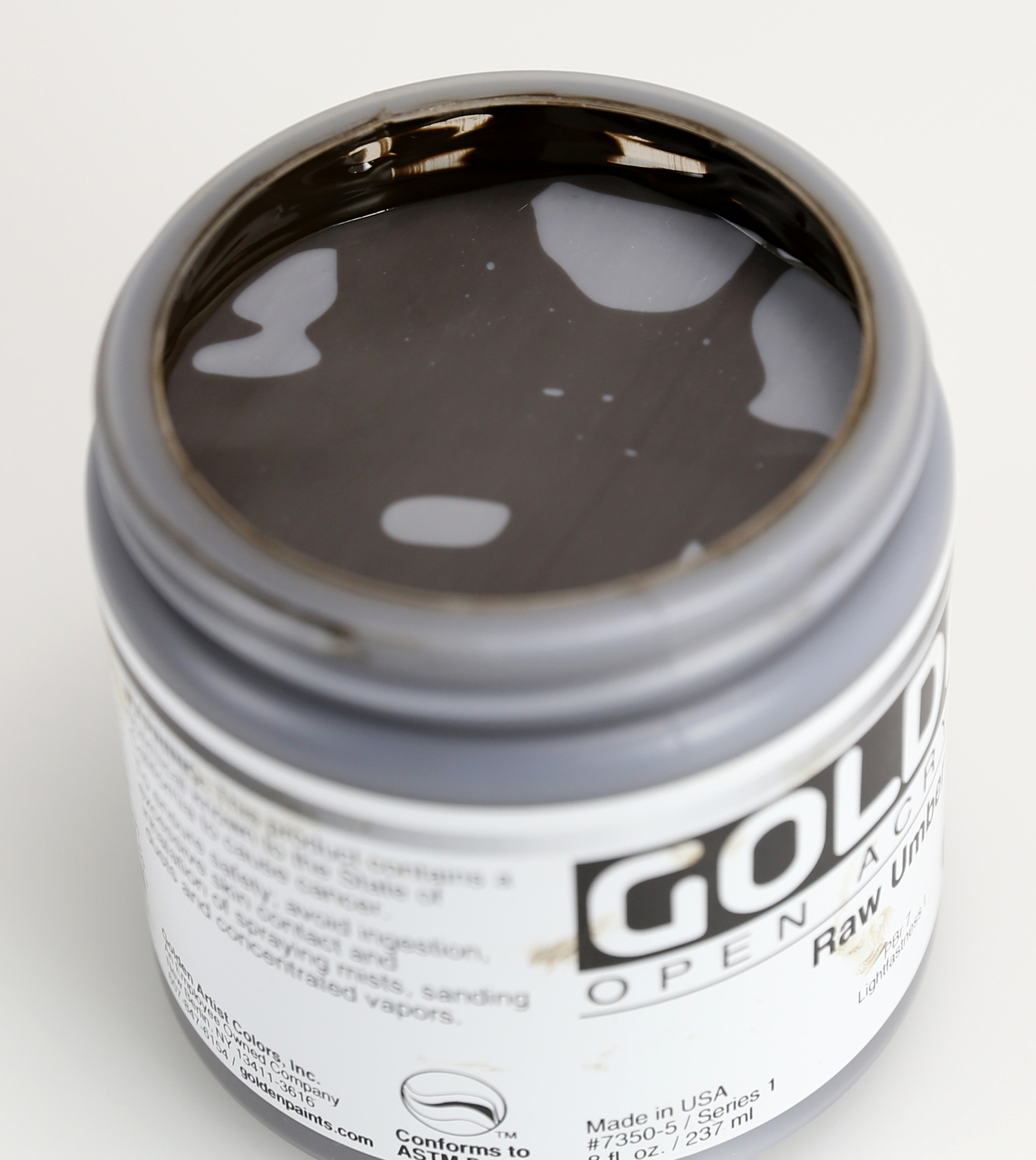 As the products are being used and the amount of paint, gels or pastes from the jars is being depleted, it may be possible that the large amount of air trapped inside or "head space" could cause the product to dry out. You could transfer the material into a smaller airtight container or the drying could be inhibited by using a circle cut from polyethylene plastic sheeting that is the diameter of the inside of the jar and laying the circle directly down upon the paint, then closing the lid. This will reduce the "head space" and block oxygen from getting to the paint to dry it out. If the threads of the tube, bottle or jar seem very dirty and you cannot clean it completely, plumber's Teflon tape could be used along the threads to help create an airtight seal.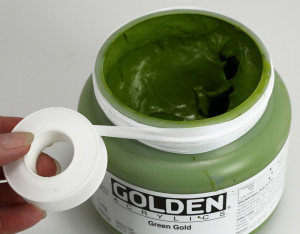 If you have stored and cared for your materials properly and find any of the GOLDEN product has dried completely, please contact our Materials and Applications Department at 800-959-6543 or help@goldenpaints.com
Subscribe