Editor's Note:
Added April 26, 2022
For some time, our recommendation for artists using oils over acrylic has been to work over harder, matte acrylic surfaces and avoid working on softer gels and gloss products. Our intention was to optimize the level of adhesion that would be achieved on a toothier surface as well as avoid the potential for future cracking as the oil paints become more brittle. While we have not seen adhesion problems of oils on any type of acrylic, recent testing has shown the potential for cracking in certain instances and conditions when applying artist oils over all of the many brands of glossy acrylics we have tested. While we have not received notice from artists of this phenomenon, we are able to repeat this specific type of cracking in our Lab.
Please visit https://justpaint.org/revising-our-recommendations-for-using-oils-over-acrylics/ for an overview of our testing, results and updated recommendations for applying oil colors over acrylics.

Starting a painting with a dynamic texture can be a way to discover new possibilities and unexpected results. This article looks at five GOLDEN Acrylic products that can be used to prepare a textured surface for oils: GOLDEN Extra Coarse Pumice Gel, Coarse Pumice Gel, Fiber Paste, Coarse Molding Paste and Pastel Ground. These grounds can provide a wide range of textural options, from the subtle sandpaper-like tooth of the Pastel Ground all the way to the extreme cementitious texture of Extra Coarse Pumice Gel. These are essentially thick acrylic gels with different sized and types of aggregates. They will remain flexible and can be used on both panels and flexible substrates. These products can be applied directly onto the substrate, but for oil painting it is recommended to first prepare natural fiber substrates, like canvas, linen or paper with 2-3 coats of GOLDEN Matte Medium or Acrylic Gesso to block oil penetration, then apply the desired number of coats of textural product.
Extra Coarse Pumice Gel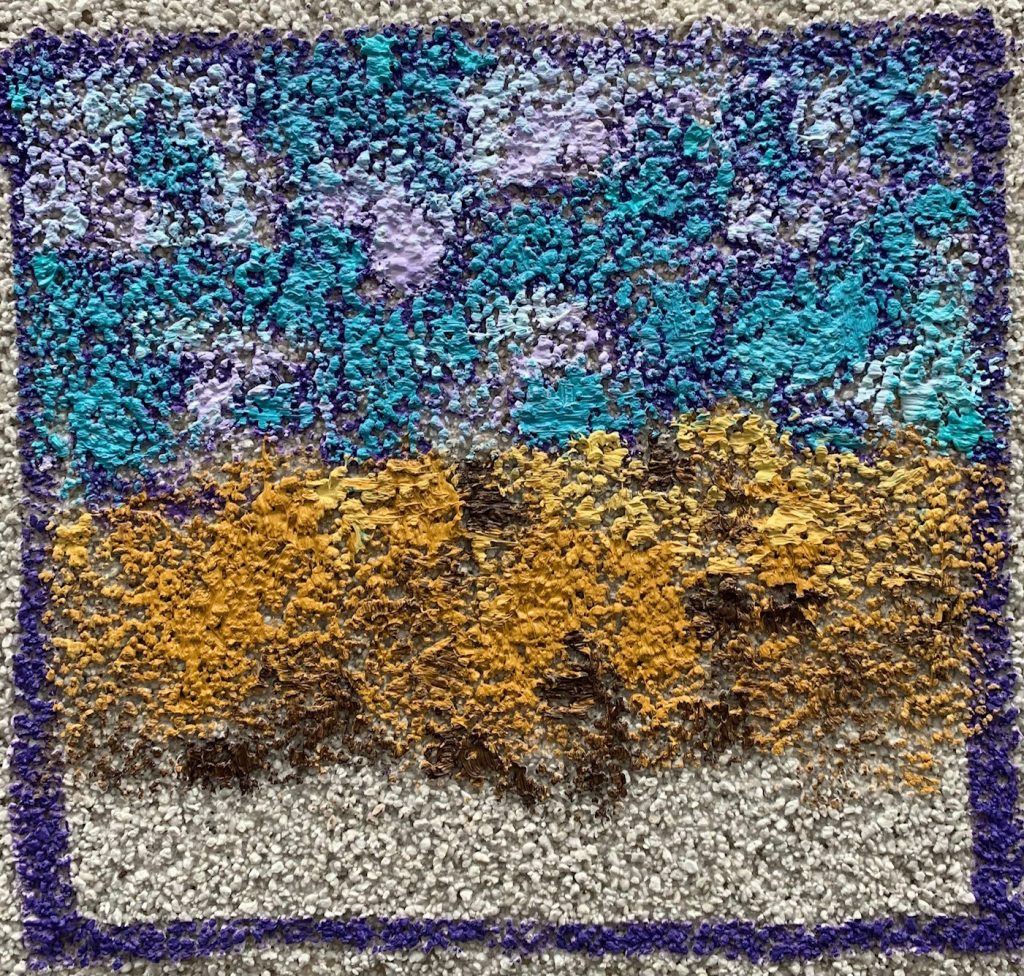 Extra Coarse Pumice Gel is made with relatively large pumice aggregate and provides a surface that is like concrete block. Pumice is lightweight, porous volcanic rock that has a gray color, which can function as toned ground or if color on the surface is desired, acrylic paint can be mixed into it. Extra Coarse Pumice Gel is so textured that it requires some persistent scrubbing or working to get the paint into the grooves and spaces between the aggregate. It is recommended to work oils down into the hollows and fill the empty spaces rather than allow the oils to simply rest on the surface of the pumice, which might break off over time. Working the oils into, down and around the pumice, should provide maximum surface contact and provide the best long-term adhesion when working with this product. Something to note, this surface is very rough and can be hard on brushes and because there is so much empty space between the pumice pieces, it can consume a lot of oil paint!
Coarse Pumice Gel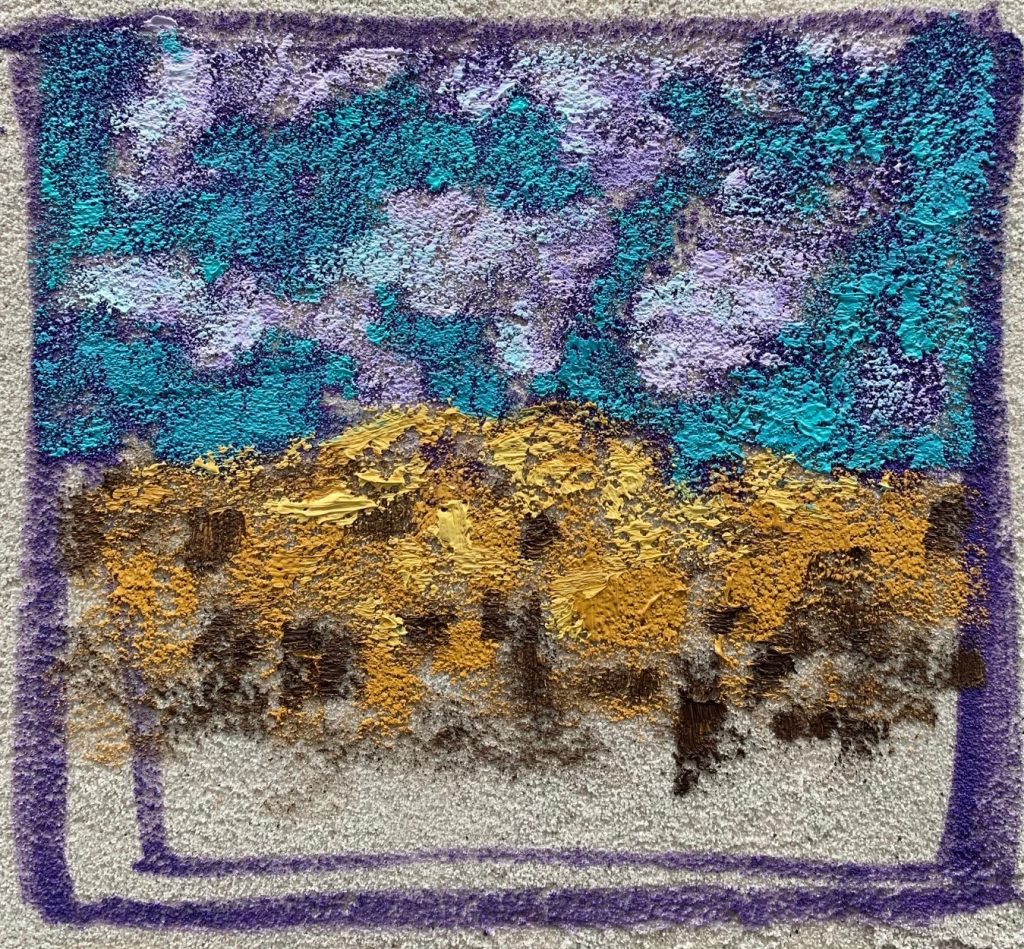 This texture dries to a flexible film that is like a concrete stucco texture. It is made with the same type of pumice as the Extra Coarse Gel, just finer. The Coarse Pumice Gel is textured like 80-100 grit sandpaper. This is the stuff you want to try if a sandy surface is desired or if you want to bring the effect of a concrete wall into your studio. With both the pumice gels, it can help to first make a wash over the surface to color the entire texture and then paint over that. This can provide an interesting flicker of color in the recesses below the paint that gets applied over top. Dragging the brush back and forth over the surface helps to highlight the quality of these surfaces.
Fiber paste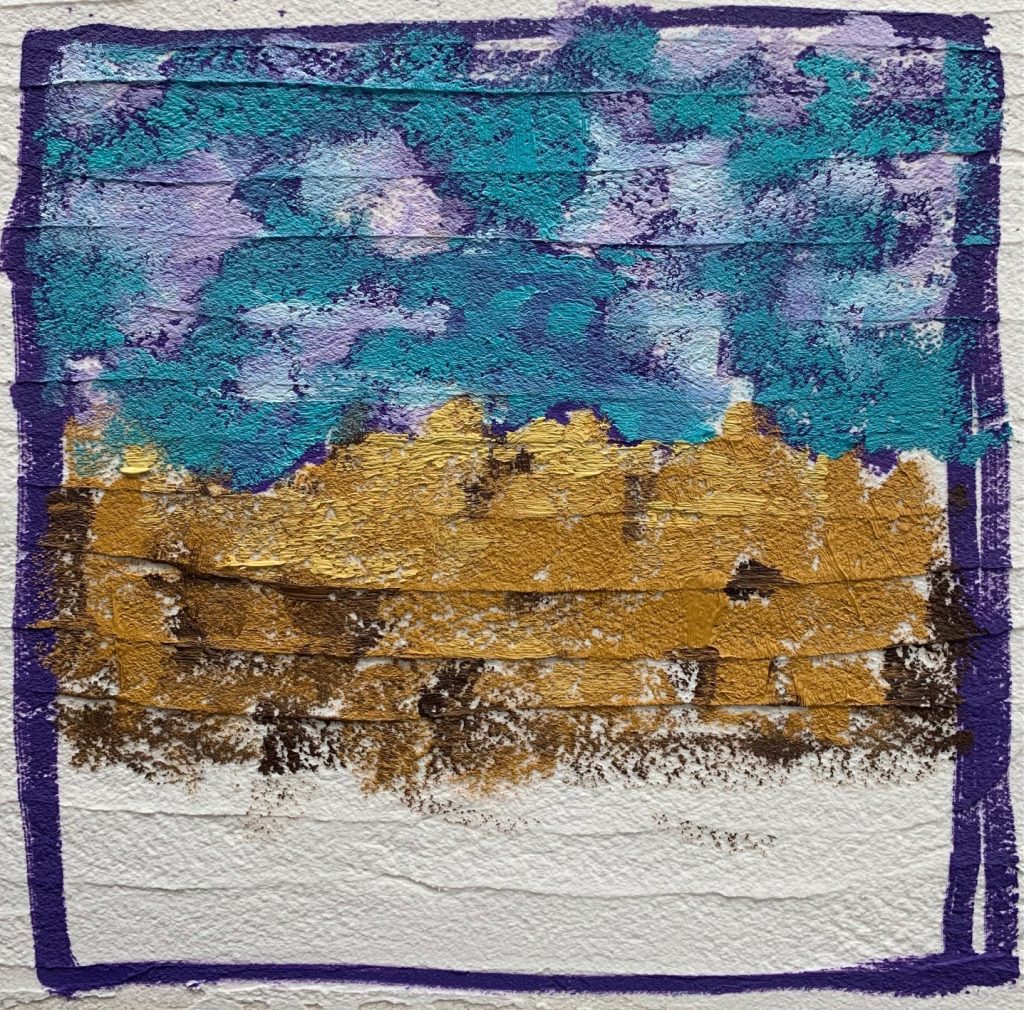 Fiber Paste contains natural, mineral fibers that create a pulpy texture like handmade paper. It dries to an off-white surface with some absorbency. This gel is an ideal surface for oil washes to replicate the look of watercolor on paper. The rough texture can provide significant brush drag for interesting scumbles and atmospheric effects. It can be scraped thinly with a trowel or knife, or smeared more freely for interesting, irregular textures. During application, skimming the Fiber Paste with a wet palette knife or trowel creates a smoother surface. Click HERE to see a video about Fiber Paste.
Coarse Molding Paste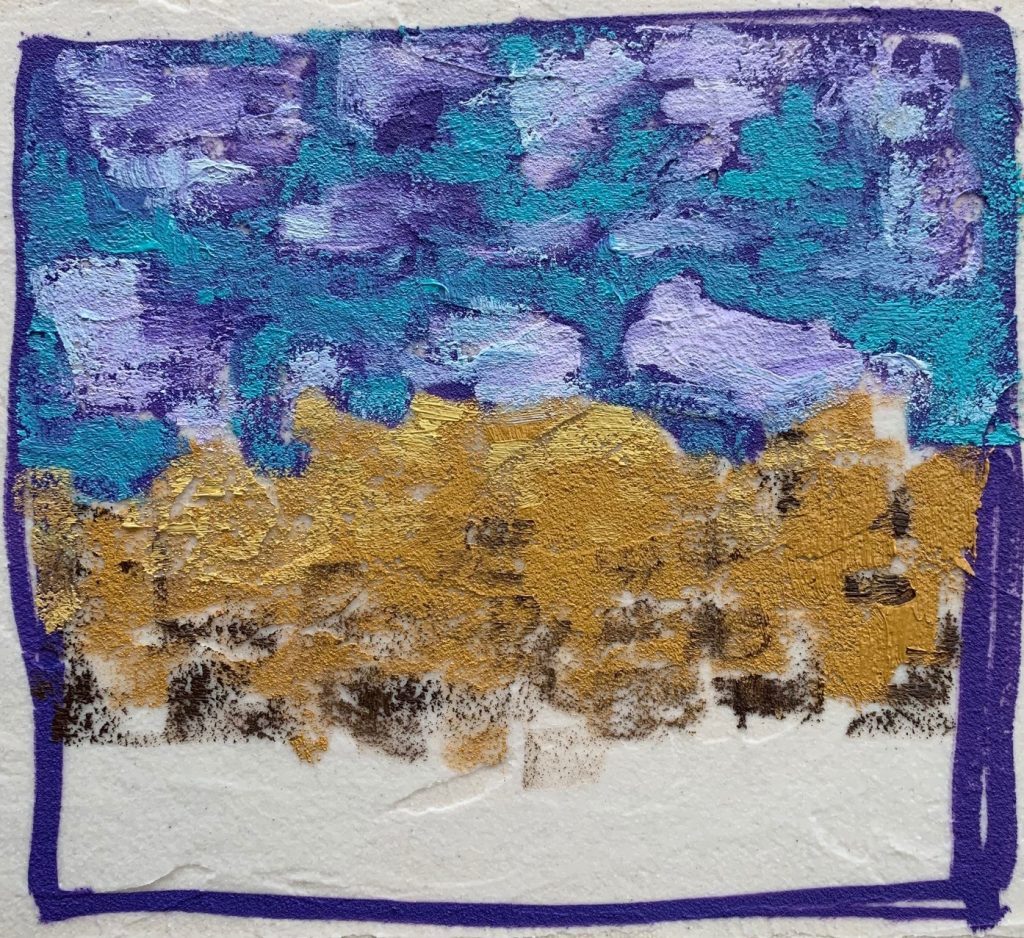 This product has calcium carbonate solids that create a toothy, finely pebbled surface, similar to 180 grit sandpaper. It dries to a stiff but flexible, and slightly absorbent film with moderate translucency when applied thinly. The translucency makes it possible to first apply acrylic or pencil onto the sized substrate and then apply the Coarse Molding Paste over top. The underpainting should show through several layers of the Coarse Molding Paste. Click HERE to see a video about Coarse Molding Paste.
Pastel Ground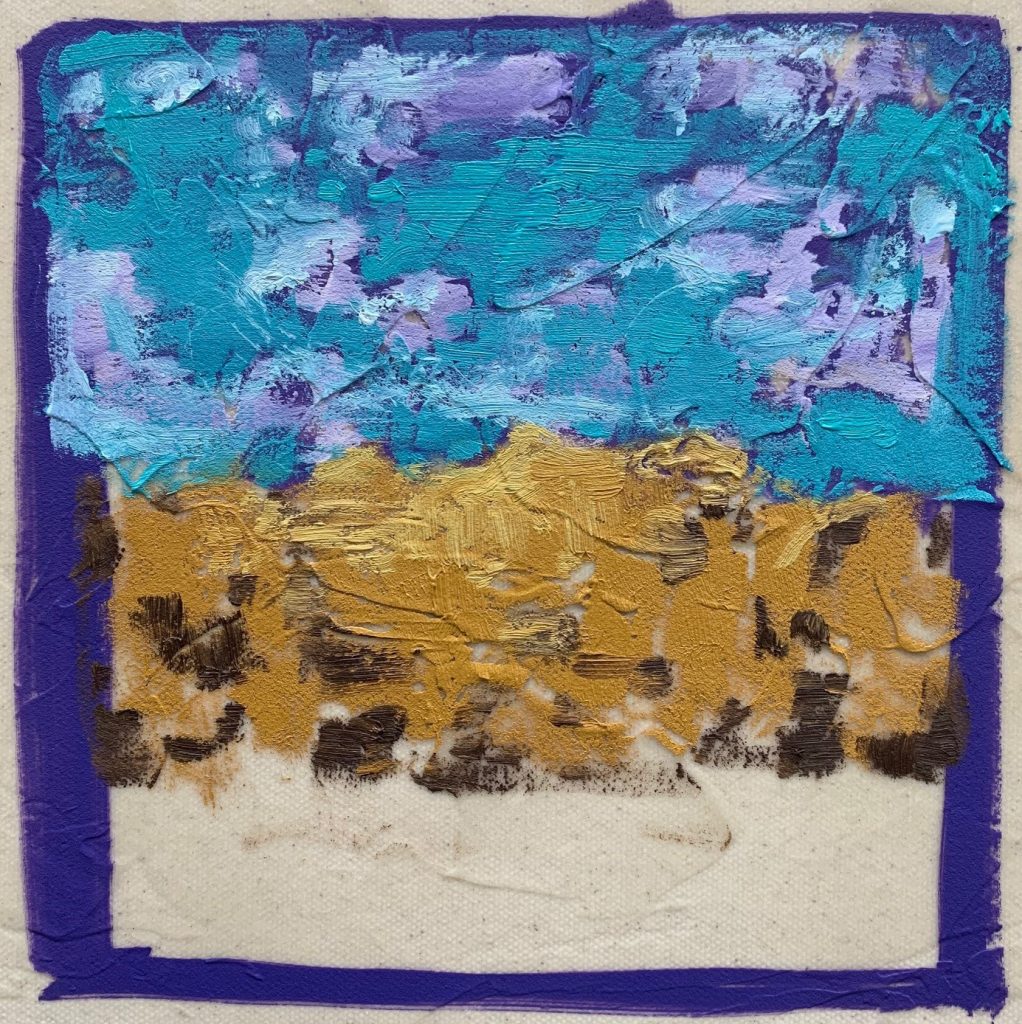 True to its name, Pastel Ground is typically used to prepare canvas or other supports for pastel or drawing tools, but can also be used for oils or acrylics. It has a lovely absorbency, which facilitates oil washes or the rigors of extended painting techniques. It contains finely ground sand (silica) in a pure acrylic emulsion with a similar consistency to 320 grit sand paper. This is the least textured of the five products included in this article. Like Coarse Molding Paste, it is translucent and can be applied over acrylic underpainting if a unified, toothy surface is desired. Due to the weight of the solids, Pastel Ground is produced very thick, and does not come ready to brush-apply. Thin 20-40% with water to desired consistency for brush application or spread thin with a knife or trowel as is. The texture becomes more pronounced after thinning. Click HERE to see a video about Pastel Ground.
While it is tempting to apply these products thickly with wild textures, we do not recommend leaving sharp points or peaks when oils are going to be applied over top, as the acrylic will remain flexible and might put the oils at risk of cracking as they age. Thicker, flatter applications or low relief tool marks should be fine. Allow the acrylic to dry for at least three days when skimmed very thin, and up to several weeks for thicker applications before painting with oils. These recommendations are based on our current testing, which are subject to change. For more information about using oils over acrylics see our Oil Over Acrylic Application Guidelines. Please contact help@goldenpaints.com with any questions or comments.