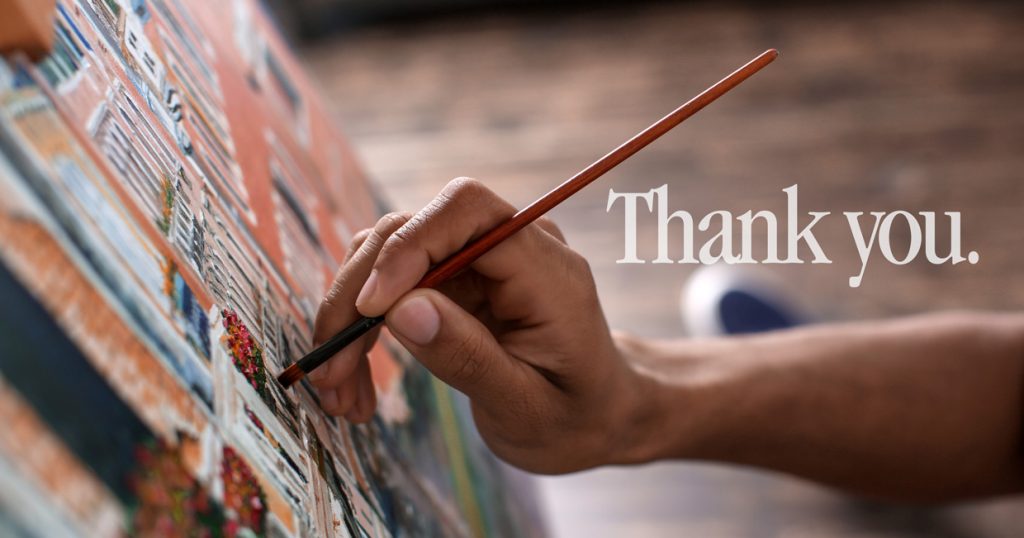 Let us first say, we hope that you, your families and your communities are staying healthy and safe. Like all of you, we have had to maneuver around the impacts of this pandemic and the unprecedented resulting effects over the last several months.
We truly appreciate your continued support during these challenging times and recognize that without all of you, our business could have suffered greatly. Through all the ups and downs, you've continued to stay positive, always finding ways to share your love of the arts with those who cross your path – creating lasting change in our communities. Supporting your local art store has been instrumental in keeping the arts industry afloat the last nine months. We're hopeful that each and every one of you will continue to create as we embark on a New Year, filled with hope and aspirations for peace and good health.
As we move toward normalcy, please remember that we remain operational and continue to support artists' needs globally. We are committed to ensuring business continuity while protecting our employee owners, so please don't hesitate to reach out to us 800-959-6543 or at help@goldenpaints.com with any questions you might have.
Again, thank you for your support and be well.