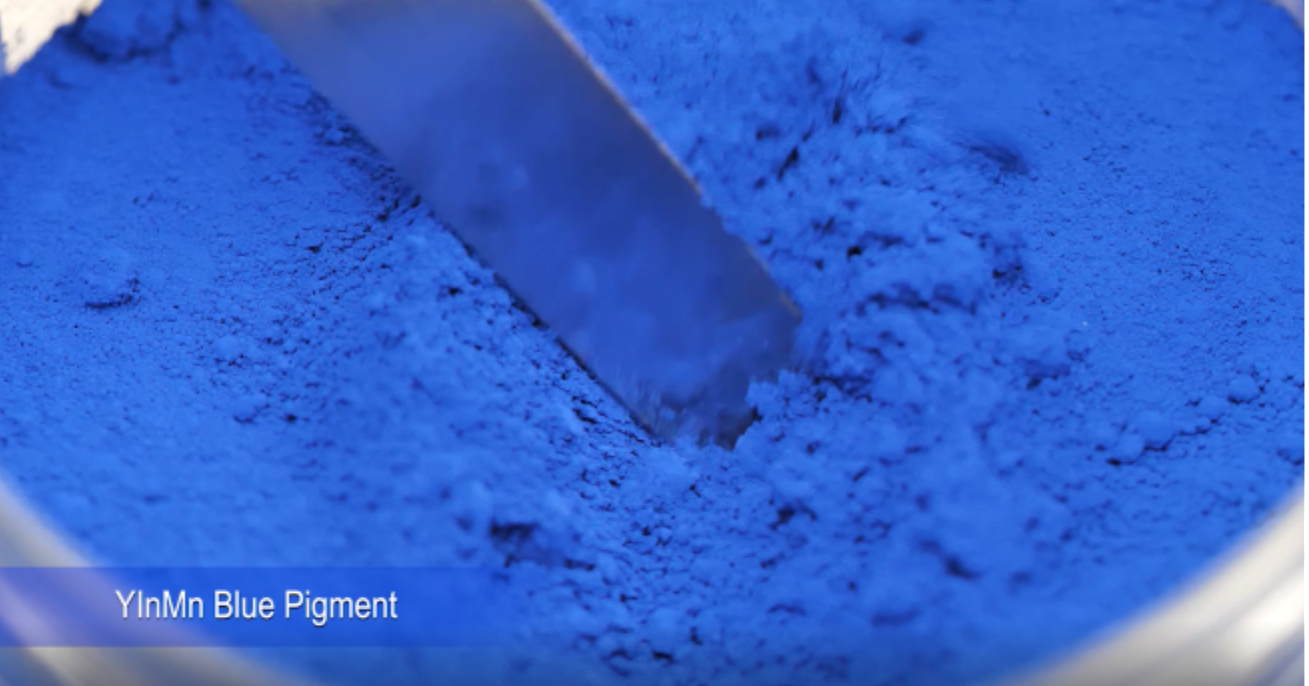 In 2009, a chemist at Oregon State University named Mas Subramanian and his team discovered a new blue pigment named YInMn Blue after the elements of which it was created; a mixture of yttrium, indium and manganese oxides. This pigment was approved for commercial use in 2017 and now finally approved for artist paints in 2020. YInMn Blue is the first new inorganic pigment in over 200 years. The color space it occupies is somewhere between Ultramarine and Cobalt Blue.
YInMn Blue is exclusively licensed to and brought to commercialization by The Shepherd Color Company and Golden Artist Colors is happy to announce that we are making YInMn Blue pigmented paints available to artists in Custom Special Edition Heavy Body Acrylics, Williamsburg Oil Paints and QoR Watercolors. As of the time of publication of this article, we expect the paints to be available to ship in 2 – 4 weeks.
We published an article in 2016 about the YinMn Blue pigment right here on justpaint.org. For more information about the color, follow this link: https://justpaint.org/yinmn-blue/.
The paints and sizes we have available are:
Heavy Body Acrylics YInMn Blue 22 ml Tube
Heavy Body Acrylics YInMn Blue 2 oz. Tube
Williamsburg Oils YInMn Blue 5 ml Tube
Williamsburg Oils YInMn Blue 37 ml Tube
QoR Watercolors YInMn Blue 5 ml Tube
For a limited time, these sizes will be available without a Custom Lab Fee. If larger sizes are desired, it can be ordered through our Custom Lab and our standard Lab and Mixing Fees will be applied. Ordering information can be found at this link: https://www.goldenpaints.com/press_releases/new-yinmn-blue
This video shows us making our very first batch of Heavy Body YInMn Blue Acrylic Paint!