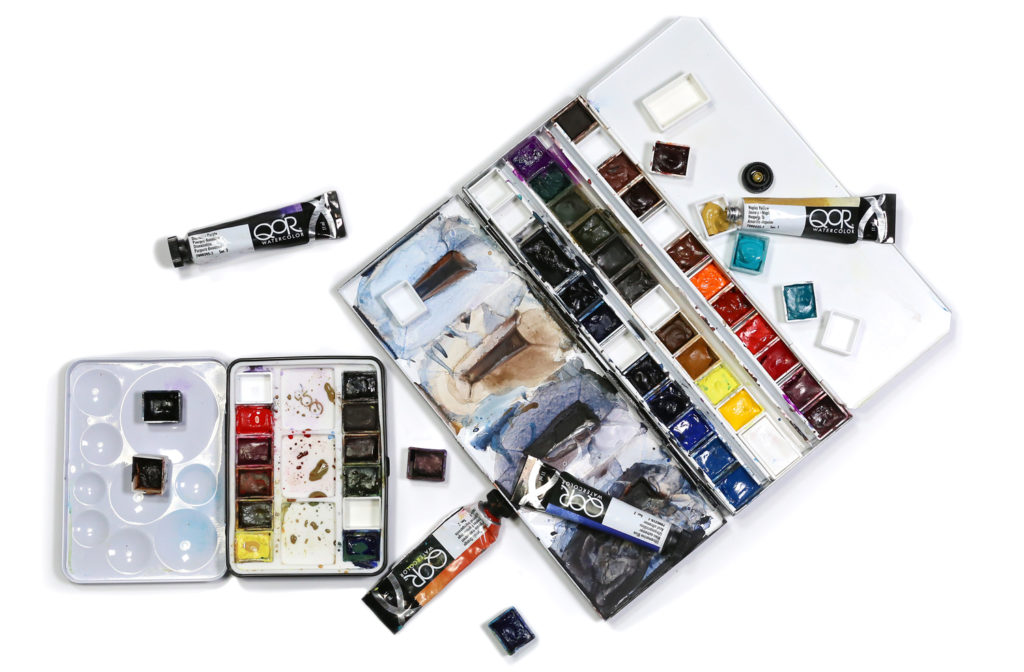 Whether your QoR mini needs a refill, or you wish to use QoR colors in your tried-and-true travel palette, QoR tube paints work beautifully in pans and half pans. Due to QoR's modern formula, the dry tube paint will re-wet easily and provide the intense saturation or quiet subtlety expected of a QoR watercolor.
We have done testing to compare the color of QoR straight from the tube and the color of QoR that has been allowed to dry on the palette. We have observed no noticeable difference in color when these two approaches to QoR are painted out on the same paper. QoR that is dry on a palette should re-wet easily.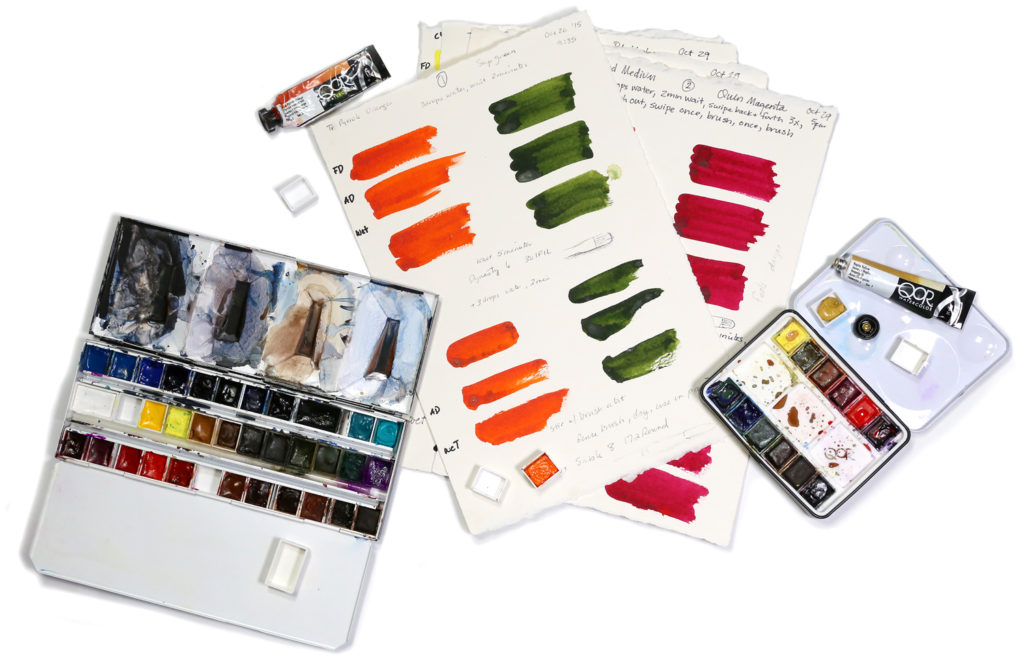 Being able to squeeze QoR tube paints into empty half pans allows an artist to create a palette tailored to exactly the colors desired. This may be done by using one squeeze from a tube to fill a pan, or by building up multiple layers of paint with drying in between. The latter process may result in a dry half pan more quickly. Tapping a newly filled pan, or using a toothpick can help level the paint and push it into the corners of the pan if needed. Be sure you label each half pan so you know what paint it contains!
We would recommend leaving a newly filled half pan out to air dry before putting it into a closed travel palette. If there are young children or pets in the house, be sure to keep the half pans of paint out of their reach.
Filling a half pan with QoR Benzimidazolone Yellow 
How long the paint will take to dry is difficult to estimate. Environmental conditions and thickness of the paint have a great impact on drying time. If the entire pan or half pan is filled at one time, it will take longer to dry since the paint layer is thicker. Leaving the palette open, lowering the humidity, and increasing air flow will help the paint dry more quickly. Using multiple thin layers to fill a pan, and allowing the paint to dry between each layer, also may speed up the dry time of the accumulated paint.
The studio environment influences how long it takes tube color to dry in a watercolor pan. Since the watercolors are drying through evaporation, humidity makes a big difference. In a low humidity situation of 20% or less, a full half pan may be dry enough for use in a couple of days. When the humidity rises up over 50%, dry times might increase to a week or more. Even in situations of high humidity, however, QoR watercolors should eventually set up and be stable enough for use in a travel palette.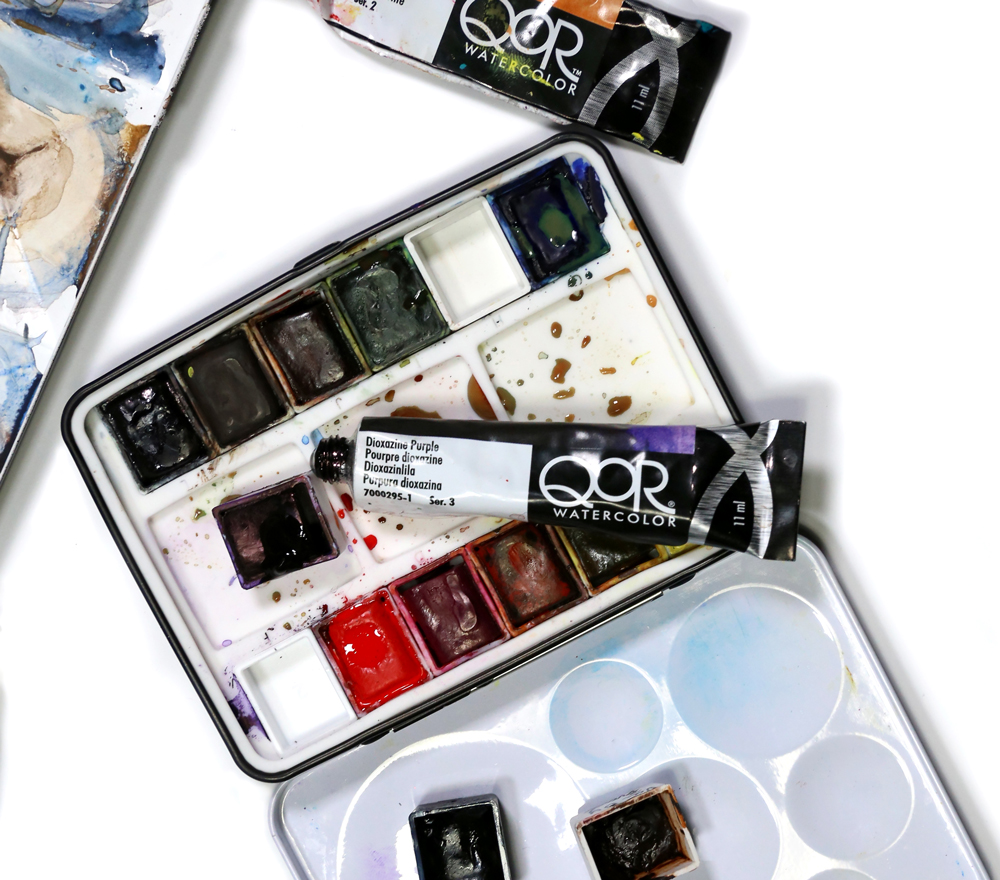 We do not recommend tightly sealing a wet palette in a wet plastic bag, or leaving a wet sponge in a palette with QoR. Our watercolor tends to re-wet more quickly than some Gum Arabic watercolors, and if the relative humidity is very high, the paints may soften and feel sticky. In this situation, QoR paint will lift onto the brush with great ease.
We have had questions from artists wishing to purchase individual QoR half pans. We hope this article shows that making your own half pans from our tube paints is easy. Filling full pans and half pans will greatly expand the watercolors available to you in your travel palette, and allow you to personalize the palette of colors taken on future rural and urban sketching adventures.
Subscribe
Subscribe to the newsletter today!
Share Your Thoughts
Click here to share your feedback about Just Paint.