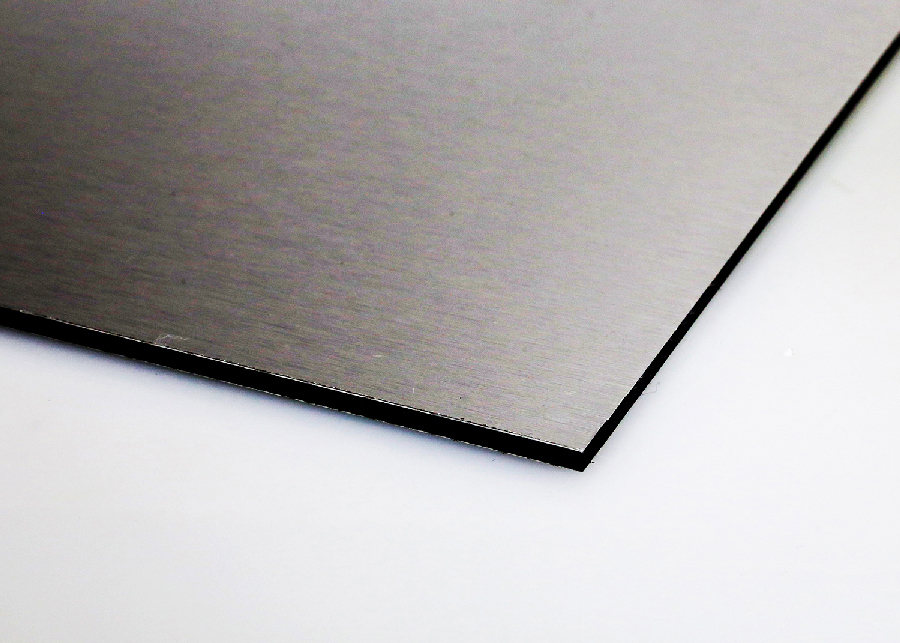 Aluminum Composite Material (Dibond®, E Panel®, Alucobond®, AlumaComp®, etc.)
Aluminum composite material (ACM), popular in the sign painting industry, is comprised of two prepared sheets of aluminum with a solid polyethylene core.  It comes in different finishes, with a polyester-based white or clear coating being the most common. Before priming, lightly sand or abrade and degrease the surface.
When painting with any acrylic, oils, watercolors, or dry drawing media, we recommend a commercial bonding primer or gesso as a base coat.  Always follow the manufacturer's recommended preparation.
Oils and Acrylics can be painted directly on this preparation.
For Watercolors and Dry Drawing Media, an additional acrylic ground appropriate for each media should be applied before painting.
Article: Painting on Dibond
Article: Painting with Oils on Non-porous Substrates
Note: Because there are so many types and levels of quality now available, we always recommend testing the adhesion of the primer to the panel whenever working with a new brand. For information on that, please see our Just Paint article: Will It Stick? Simple Adhesion Testing In Your Studio
Subscribe
Subscribe to the newsletter today!
Share Your Thoughts
Click here to share your feedback about Just Paint.