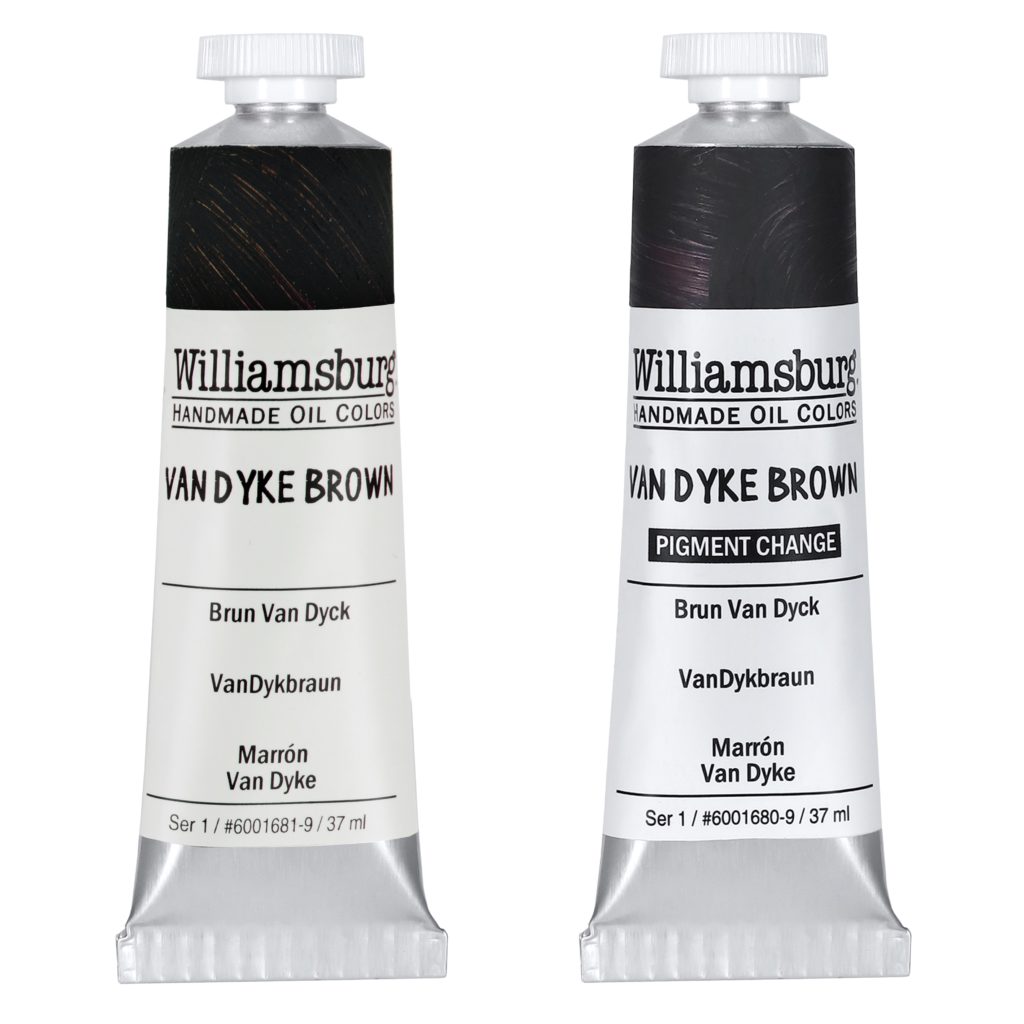 Due to pigment availability issues, Williamsburg Handmade Oil Colors will unfortunately be discontinuing French Noir Indien and French Cassel Earth. We will also be changing our Van Dyke Brown from a Bituminous Earth and Raw Umber blend to a new mixture of Ivory Black and synthetic iron oxide.
The pigment used to make French Noir Indien has recently become unavailable. It was a natural black iron oxide, an excellent drier and loved for its expressive grind and warm brownish undertone. For a comparable color, try Italian Black Roman Earth, which is also a natural black iron oxide with a similar feel and an even warmer undertone and tint. French Cassel Earth will also be discontinued. It is made with a natural, tar-like material called Bituminous Earth – NBr8, which is no longer available. This is the same pigment we have used to make our Van Dyke Brown.
Although Williamsburg's Van Dyke Brown will no longer be manufactured with Bituminous Earth, we have decided that because of its historical significance and important color space, we will keep the name but use alternative pigments moving forward. Van Dyke Brown will remain in the Williamsburg family of colors, but it will now be made with PBk9 Ivory Black and PR101 Synthetic Transparent Red Iron Oxide.
Finding a blend to replace our Van Dyke Brown was a challenge, as Bituminous Earth is a very unique pigment. When it is milled in oil, it maintains a coarse feel and when painted from the tube in full masstone, catches light on a textured surface to produce a dark, rich, dusty brown. It has a warm, semi-transparent brown undertone that when drawn thin, shows the coarseness of the pigment. It also has extremely weak tinting strength and although brown in every other way, tints with white to a fairly neutral gray. Together these characteristics are somewhat contradictory, which we did not find possible to replicate using other pigments. In the end, we decided that the dark, blackish-brown masstone and translucent brown undertone were the most important characteristics to maintain with as neutral a tint as possible. We came to settle on a semi-opaque, warm black, with tinting qualities similar to a brown umber. We thought this would be a useful color for artists looking for an alternative to the traditional blacks who want to create deep brownish glazes and warm grays.
In the new mixture, Ivory Black provides a dark base with some translucence. Transparent Red Iron Oxide has a reddish-brown color with a luminous undertone. This PR101 is the same pigment we use for our Dutch Brown (Transparent), which is a coarse color. For this blend we mill the pigment clusters to a smoother consistency. The new Van Dyke Brown is darker, browner, smoother and stronger than the old formula. You will notice tubes with the new formula labeled with the words "pigment change" under the color name to differentiate it from the old formula. It is a series 1 color and has a lightfastness rating of 1, which is excellent. We hope you enjoy this new color and invite your comments. Below are some images of Van Dyke Brown, old and new: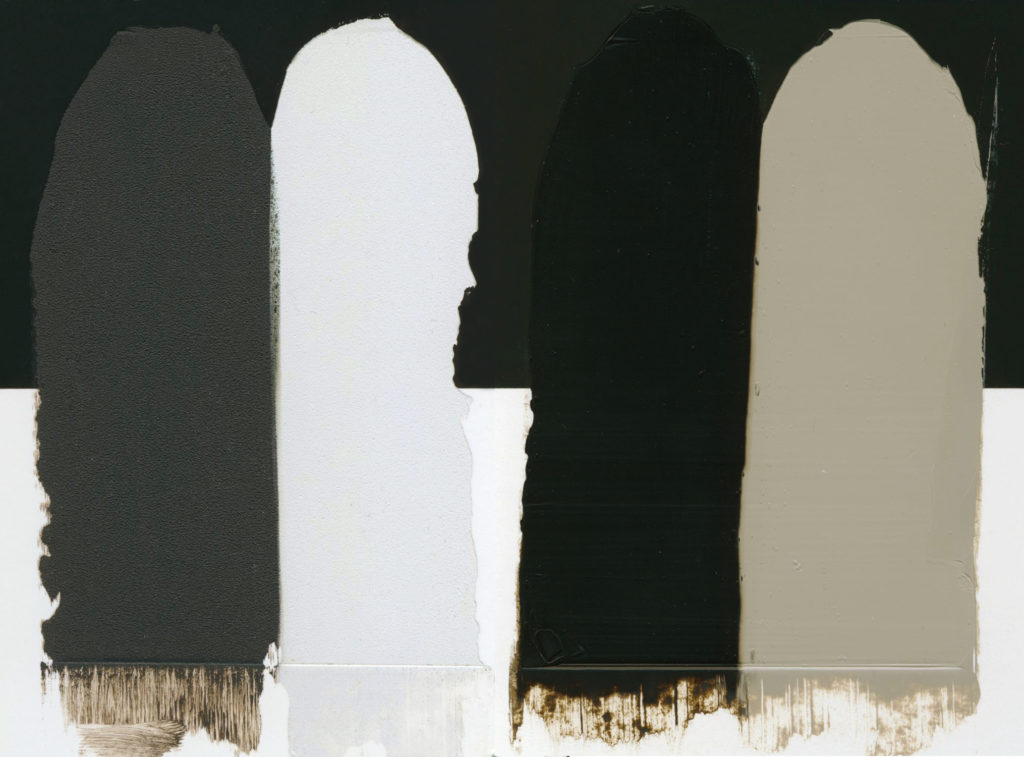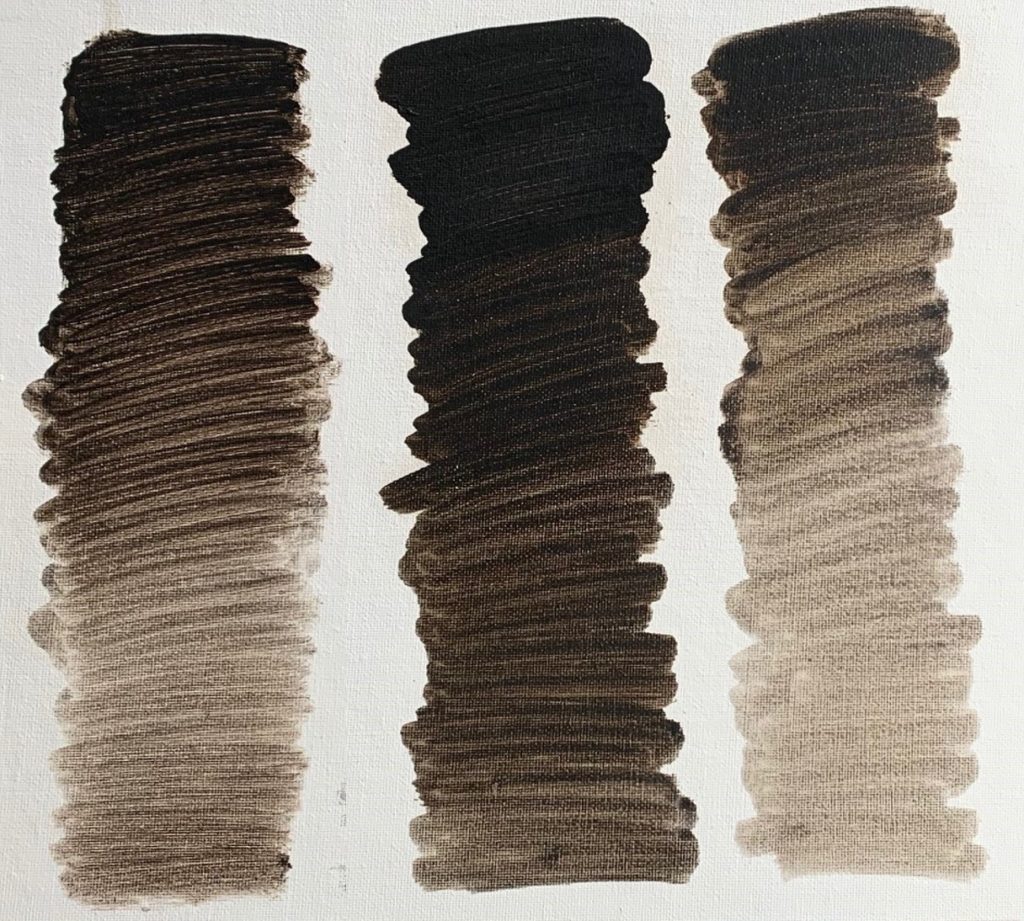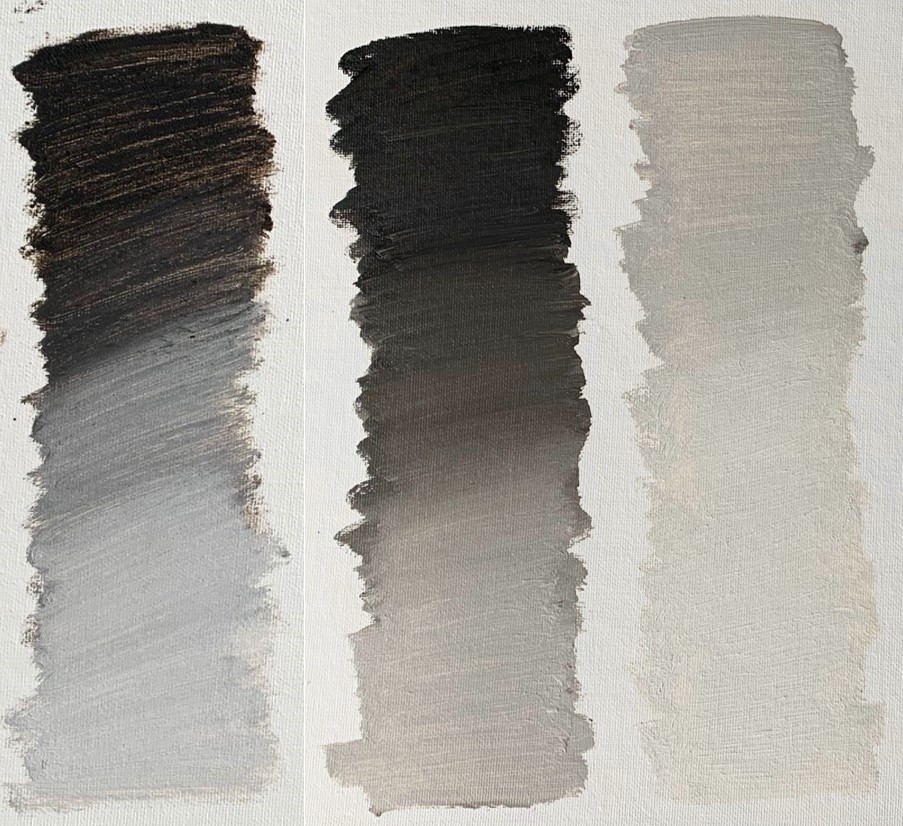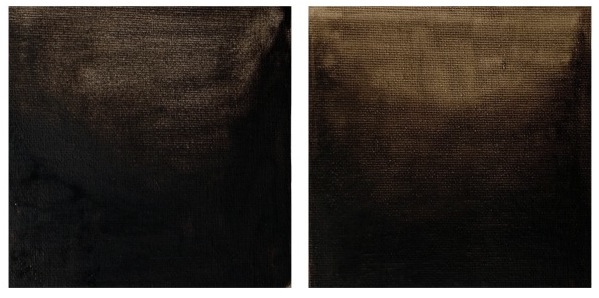 Subscribe