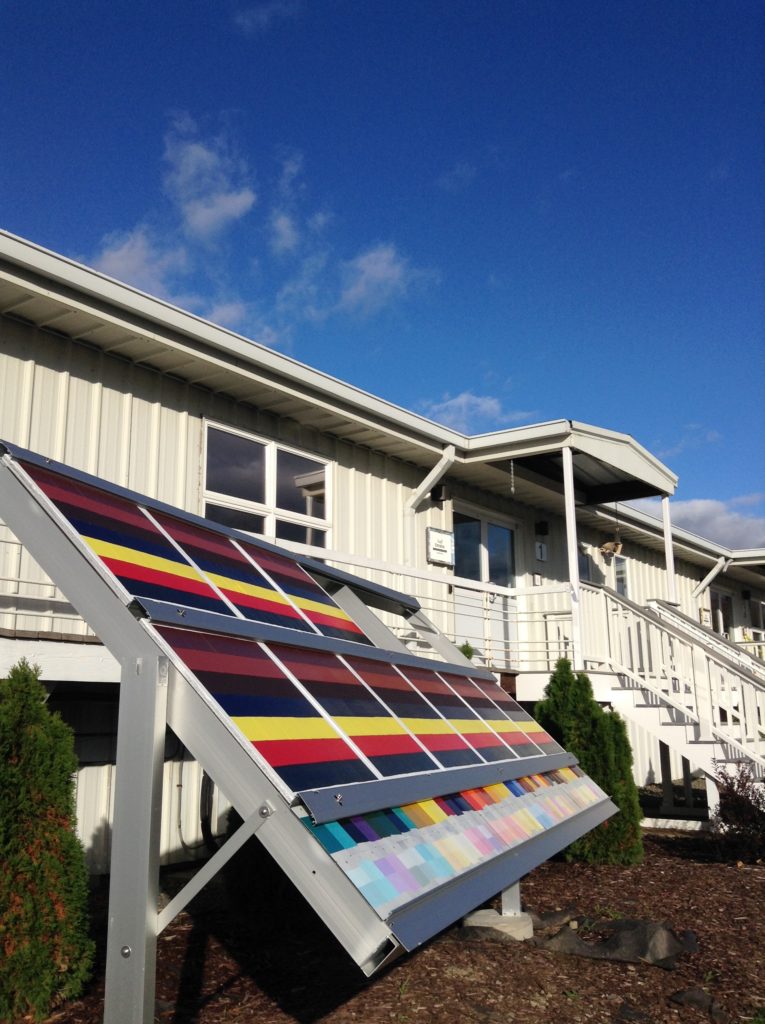 Direct, exterior exposure is highly demanding on coatings, with the test fences set at a 45º angle to maximize the effect of sun, rain, snow and ice. In 1993 and again in 2009, long-term exterior tests of the acrylic colors lasting 4 and 3 years respectively were conducted in South Florida. From these results and in field results from mural artists we created the current recommended exterior mural color list. These tests had been focused on standardized layers of primer, paint and topcoats applied with a drawdown bar. The goal of the new evaluation, started in 2016 was to mimic a typical artist brush application. In addition, rather than use the industry standard 3" x 5" aluminum test panels, testing was conducted on the most common substrates used by artists:
Exterior Grade Plywood
Medium Density Overlay (M.D.O.)
Dibond® Polyester Coated Aluminum Composite Panels
Bare Honeycomb Aluminum Panels
Durock® Concrete Panels
Pellon® (non-woven polyester cloth), primed, painted and attached to Durock w/ GOLDEN Heavy Gel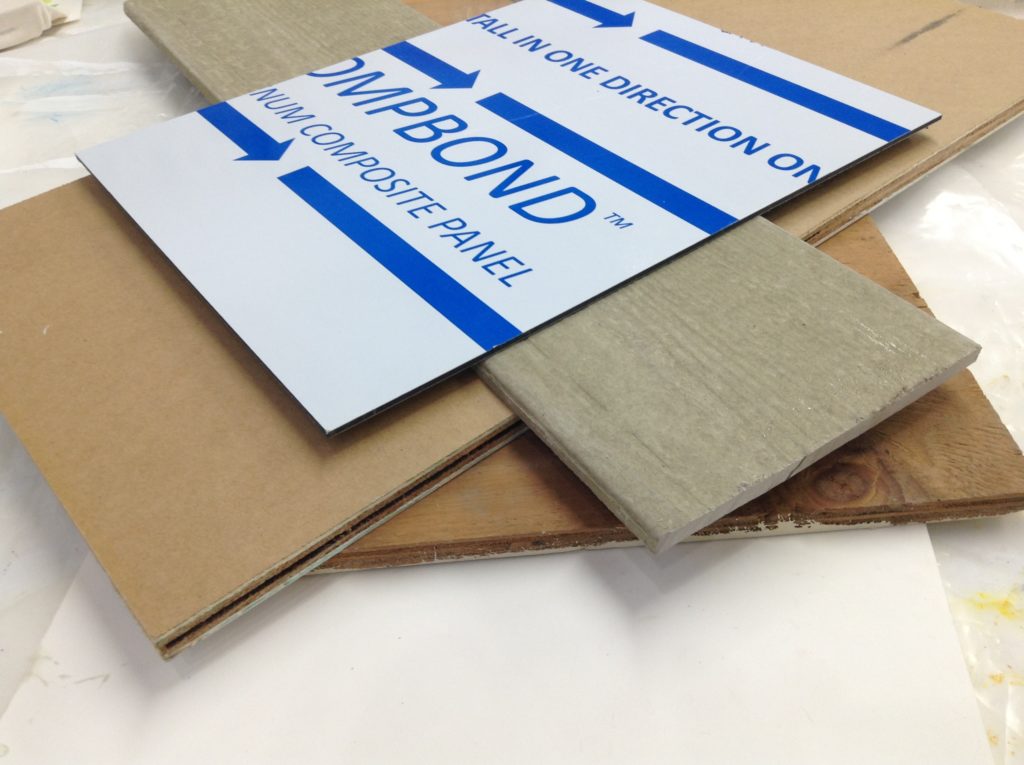 Each type of substrate was then primed using the kinds of primers most often used by muralists. These primers include:
Exterior Acrylic-based Primer
Exterior Alkyd Primer
Acrylic-based Clear Masonry Sealer
Direct to Metal (DTM) Primer
In terms of paints, with so many options to choose from, we limited our selection in this round to GOLDEN Heavy Body Acrylics. One set of panels, focused on color selection, was painted with practically all of our colors, including ones we typically do not suggest for exterior murals. These panels should provide failure points, enabling us to share not just best recommendations but also which colors NOT to use. For other panels, focused on the performance of different substrates, primers and topcoats, a smaller set of just seven colors were used: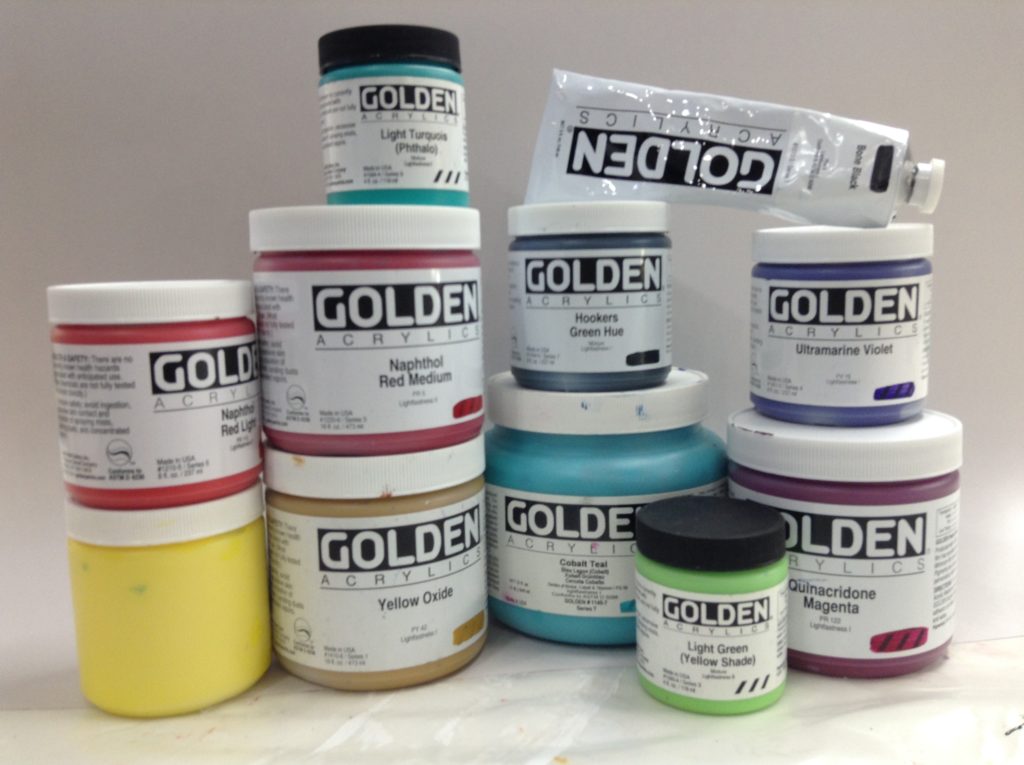 Carbon Black
Pyrrole Red
Vanadate Yellow
Phthalo Blue (Red Shade)
Burnt Umber
Red Iron Oxide
Iridescent Copper
Since the last step for most murals is the application of a varnish or topcoat, the final set of panels looks at the effectiveness of different varnishes and topcoats, including:
Clear Masonry Sealer (100% waterborne acrylic)
2K automotive urethane clearcoat
These panels will then be compared to unvarnished but similarly primed and painted panels to understand the impact of these coatings on longevity.
In the end this testing will involve six sets of four panels each. Every set provides three identical test panels to reduce the possibility of a unique anomaly that might alter the test results.  A final fourth "control" panel is stored safely indoors for later comparison to the exposed ones.  Color changes will be measured using our laboratory's Spectrophotometer, and results compared to the numerous previous test panels from other outdoor locations, such as South Florida and Arizona, as well as accelerated QUV Weatherometer and Xenon Arc testing.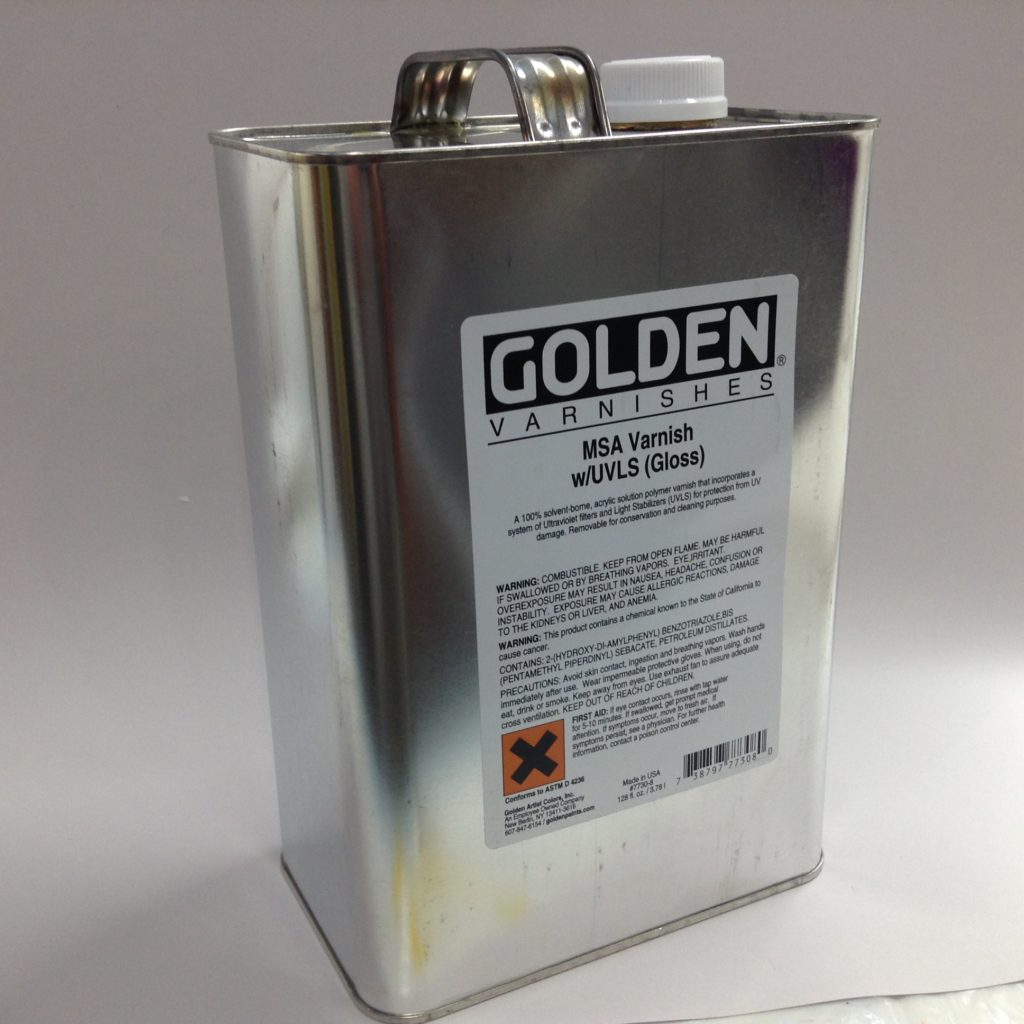 Our goal is to continue monitoring these panels for many years to come. Other tests will be put out on the test fences as test data is harvested. Even after just one frigid Upstate New York winter and soggy spring there are already noticeable changes on some panels.  These observational results will be more formally captured and shared at a later point.  Until then, stick to the current recommendations in our library of helpful articles and documents, located at the goldenpaints.com website.
Further Reading:
JP#30 – Selecting the Best Colors for Mural Painting
Subscribe
Subscribe to the newsletter today!
Share Your Thoughts
Click here to share your feedback about Just Paint.