You might have recently noticed that we updated our labels for Grounds, Mediums and Gels to aim for better clarity, accuracy and simplicity. While reviewing the labels, we decided to both standardize the descriptions of all of these products and double check the accuracy of the sliders which help convey opacity, sheen and thickness.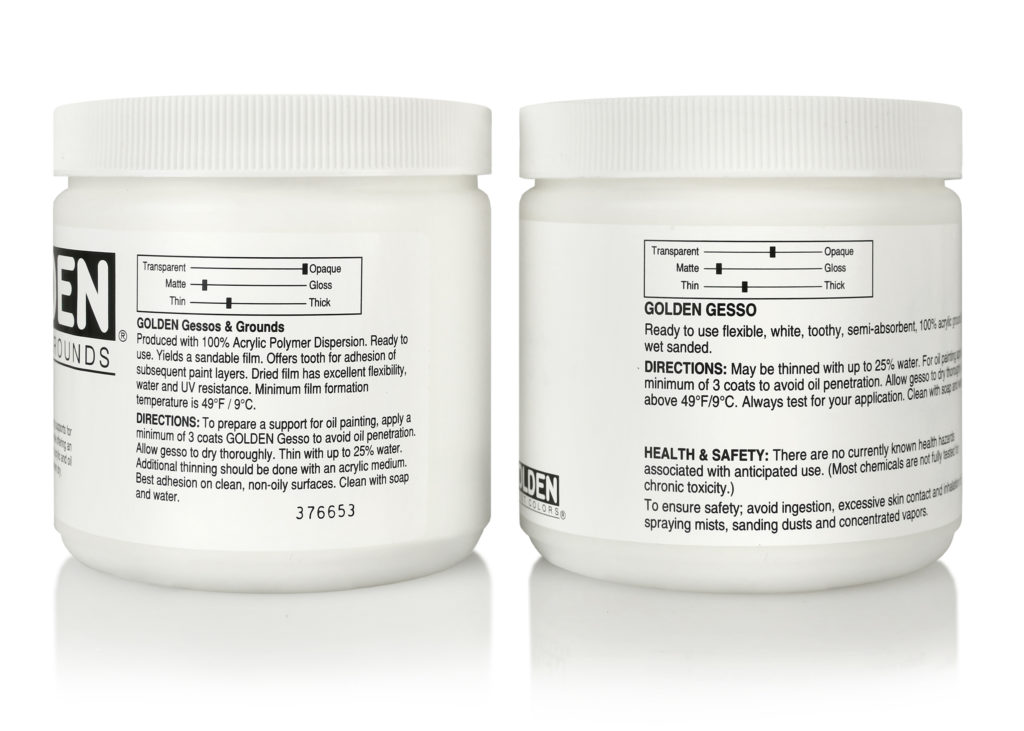 In the process of doing this, we found that the opacity slider for our white acrylic Gesso needed updating since our Lab tests have always shown it was less opaque than products such as our Heavy Body Titanium White (see Image 2). The new placement, closer to midpoint, is more accurate. In addition, like other products sharing a similar rating, the words Semi-Opaque appear on the front of the label. However, the actual degree of opacity of the Gesso itself has not changed. It is still the heavily pigmented, bright white painting ground you have always relied on. It will still offer wonderful coverage when priming canvases, while providing optimal flexibility, surface texture (tooth) and absorbency.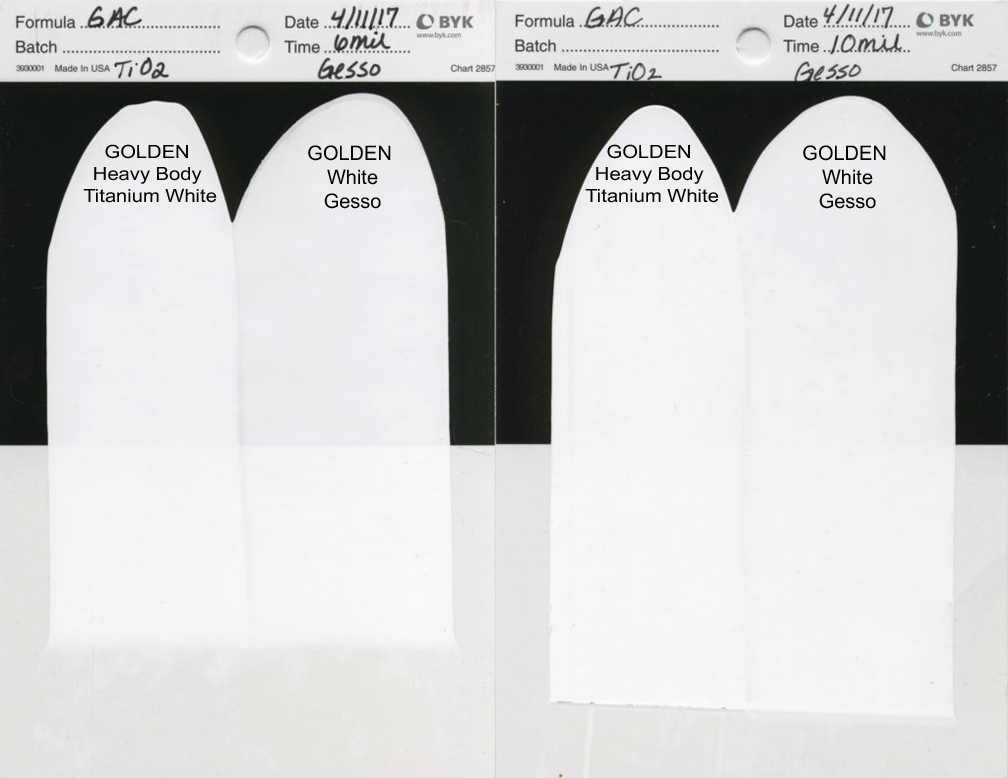 If you have any questions about our Gessoes or any information in this article, don't hesitate to call 800-959-6543 / 607-847-6154 or email help@goldenpaints.com.
Here are some links to articles and information related to acrylic Gesso:
Uncommon Grounds Acrylic Dispersion Grounds: a.k.a. Gesso
Thick Gesso and Carvable Gesso
Subscribe
Subscribe to the newsletter today!
Share Your Thoughts
Click here to share your feedback about Just Paint.